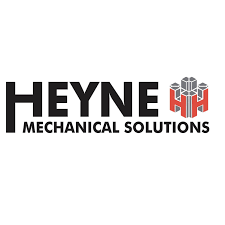 "We at Heyne Mechanical Solutions run a predominantly heavy diesel repair workshop and associated parts reselling. FCP Solutions have been supplying our workshop and parts retail business with all our filtration and more recently coolant since January 2020. We are appointed re-sellers of Baldwin Filters in the Cairns region which is sourced from their distributor FCP Solutions. During this time, we have found their service to be first class with all our purchase orders handled promptly and picked with a high degree of accuracy. Their stock levels meet our requirements, and they have sourced alternatives should their principal line be nil stock which saves our business a great deal of time searching.
Their product knowledge is second to none and they have assisted my parts department in the correct supply of aftermarket parts to replace OE and other aftermarket parts accurately and promptly. FCP Solutions are an asset to my business as their knowledge on the products they supply is first rate, we leverage of this information when supplying products to our own customers.
I don't hesitate in recommending FCP Solutions as a first-choice supplier in the supply of filtration and coolant products."
– Rick Heyne - Managing Director, Heynd Mechanical Solutions