Belts & Hoses
Choose a best in industry Gates belt
Gates has a century-long history of providing high-quality aftermarket belts and hoses. They have a long standing reputation in the market as the leader in their field. Gates invented the V-belt in 1917 and continues to be the world's largest manufacturer of power transmission belts offering a broad range of heavy-duty, light-duty and specialty belt drives. Gates works with virtually every Original Equipment Manufacturer worldwide to design products for new vehicles, trucks and equipment as they are being developed. From Timing Belts to Micro-V Belts, Tensioners and Hose, you can be confident every time you install Gates.
FCP Solutions Townsville have been selling Gates products since 1990. This high quality product is used in all applications from automotive and heavy duty diesel to industrial applications. Gates manufacture special use belts for the harshest applications from ride on mowers to crushing plants. A large range of hoses completes the range for all applications for oil, fuel, coolant and air.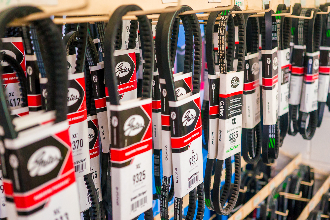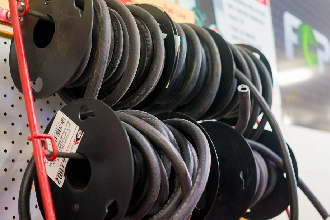 While the most common maintenance tasks such as changing the oil and oil filter rarely get overlooked, it is important to consider and inspect the condition of all the operating belts. Belts play a vital role in the operation of all engines and ancillary equipment and often break at the worst time (especially the air conditioner), when the equipment cannot afford to be idle waiting for replacement belts. It is estimated that 1 in 5 vehicles on our roads needs a new belt (how many times have you heard a squealing belt as a car drives past). So the next time you change the oil give the belts a thorough inspection and look for any signs of wear. Call us or pop in for a replacement, with the best belt in the world, a GATES belt.
Add belts to your order
We are endevouring to get the Gates range of products on this website but in the meantime if you would like to add any belts to your order please contact us and tell us what you ned and we will arrange to have it added to your order.