Something About Filters…
Brands
FCP Solutions has regional distribution of Baldwin Filters and Sakura filters and this is something we are immensely proud of as a small local business. Between these brands we can satisfy most enquiries from wholesale and trade, through to the largest end users and at home mechanics. We have an extensive stock range to back this up and are constantly evolving this to cater to a changing market. We also supply when needed, filters from other major brands in the industry to offer our customers a complete filtration solutions.

FCP Solutions has been supplying Sakura filters for over 20 years and we are proud to have grown into one of their largest independent distributors in Australia. Sakura Filters are manufactured by the ADR Group of Companies for Sakura Filter Industries Co., Ltd., Tokyo, Japan, in accordance to OEM specification. The group's products are used as OEM as well as OES by major companies such as Hino, Hyundai, Isuzu, Kubota, Mercedes Benz, Mitsubishi, Nissan, Nissan Diesel, Toyota and many more. Sakura products are exported to more than 120 countries world wide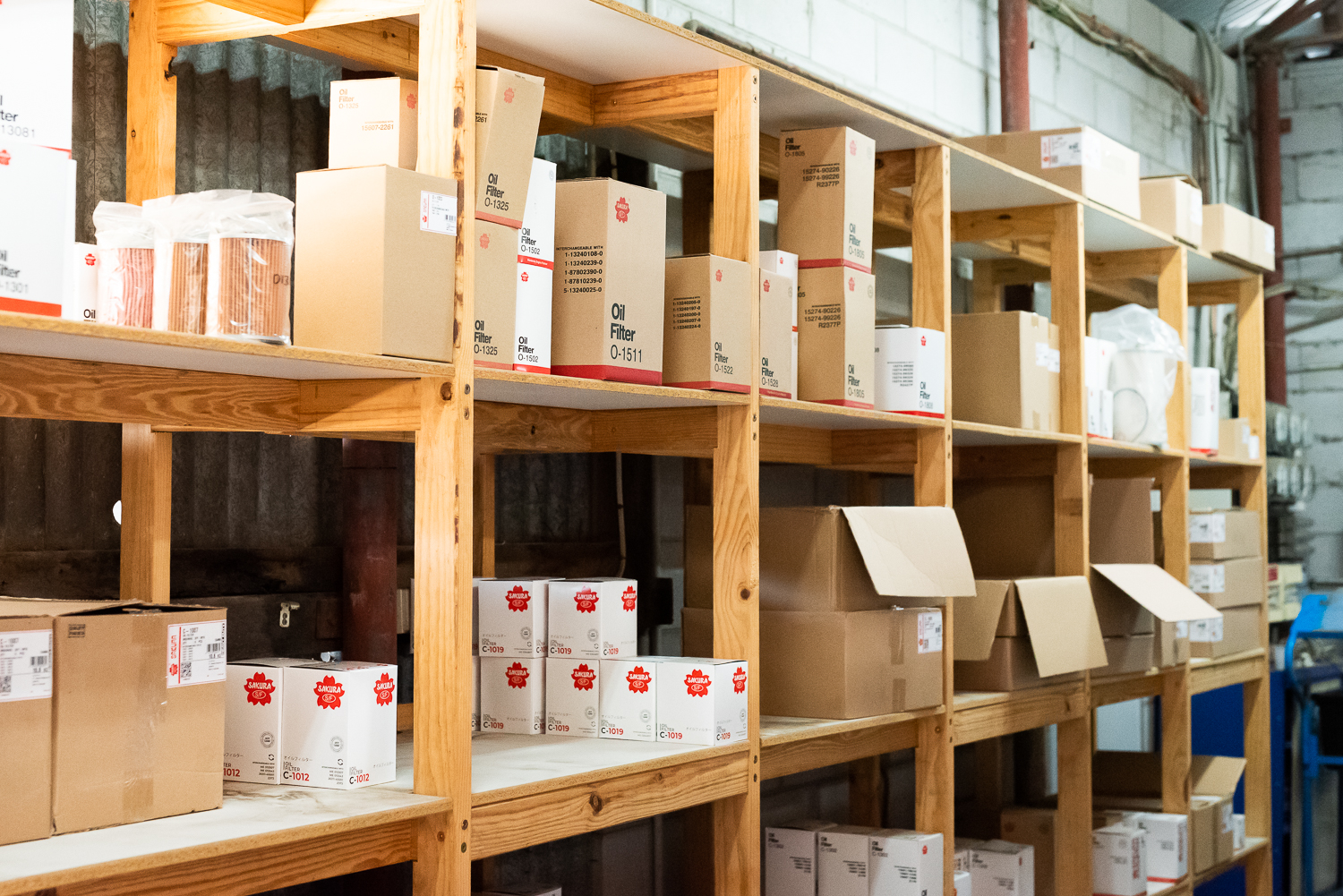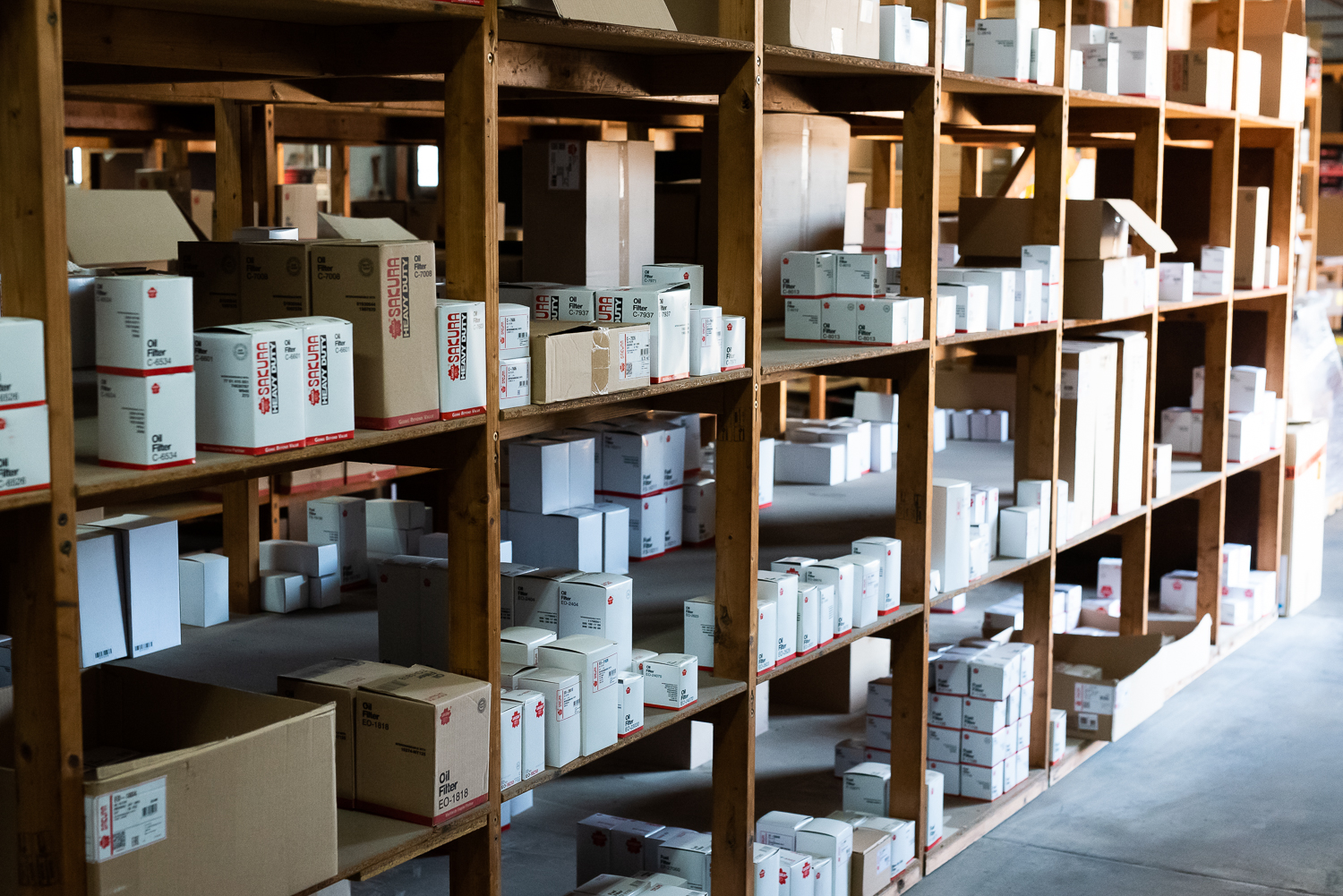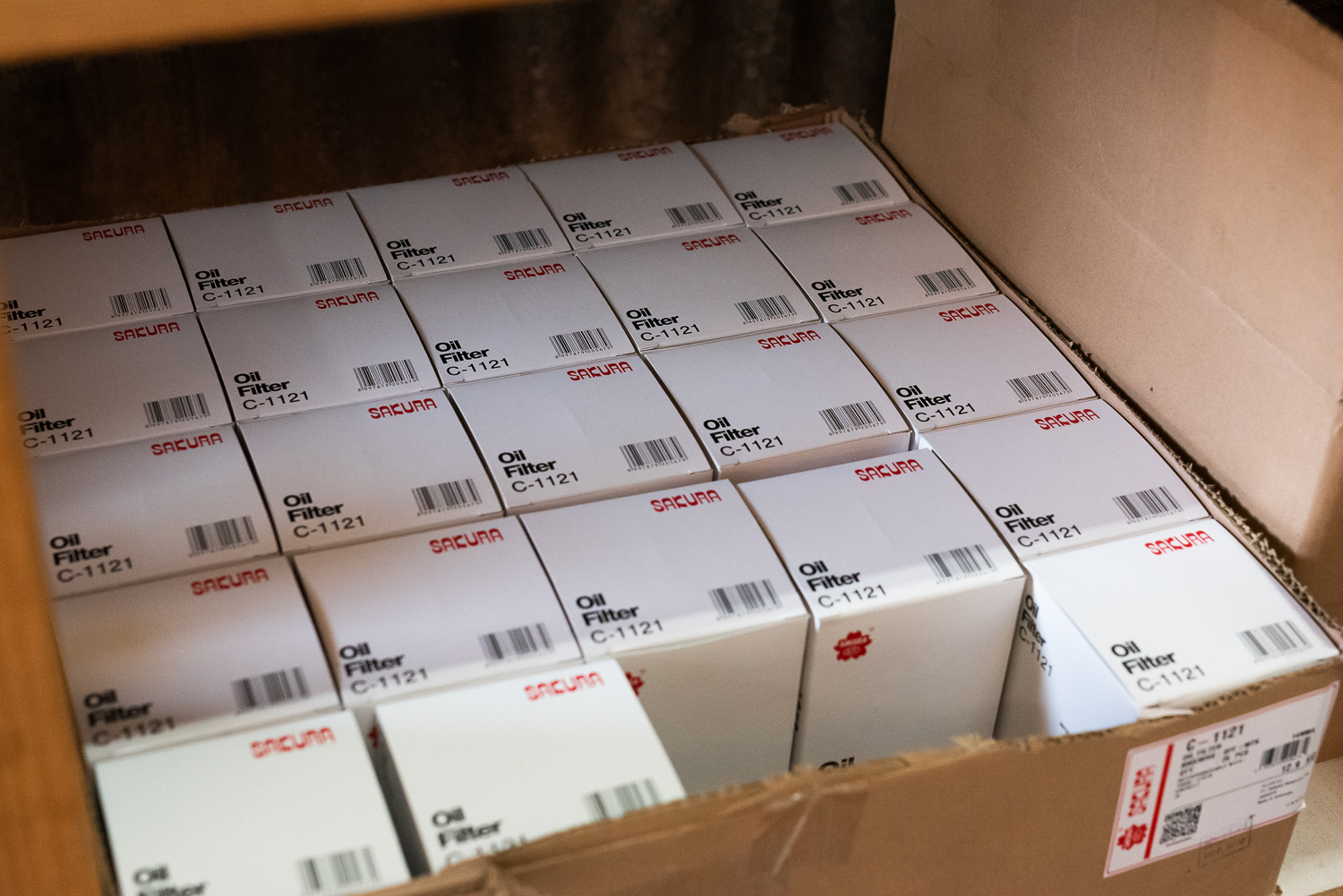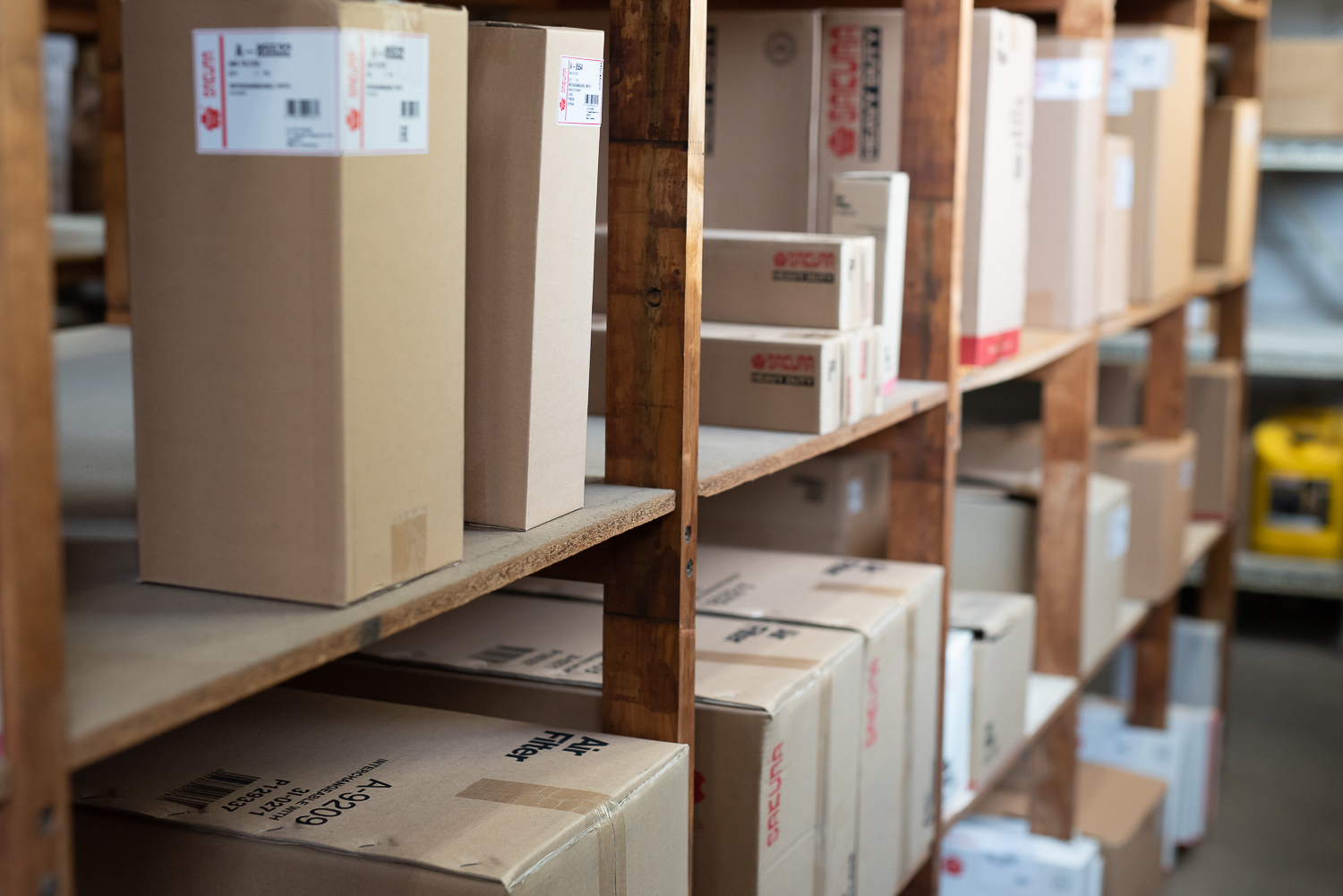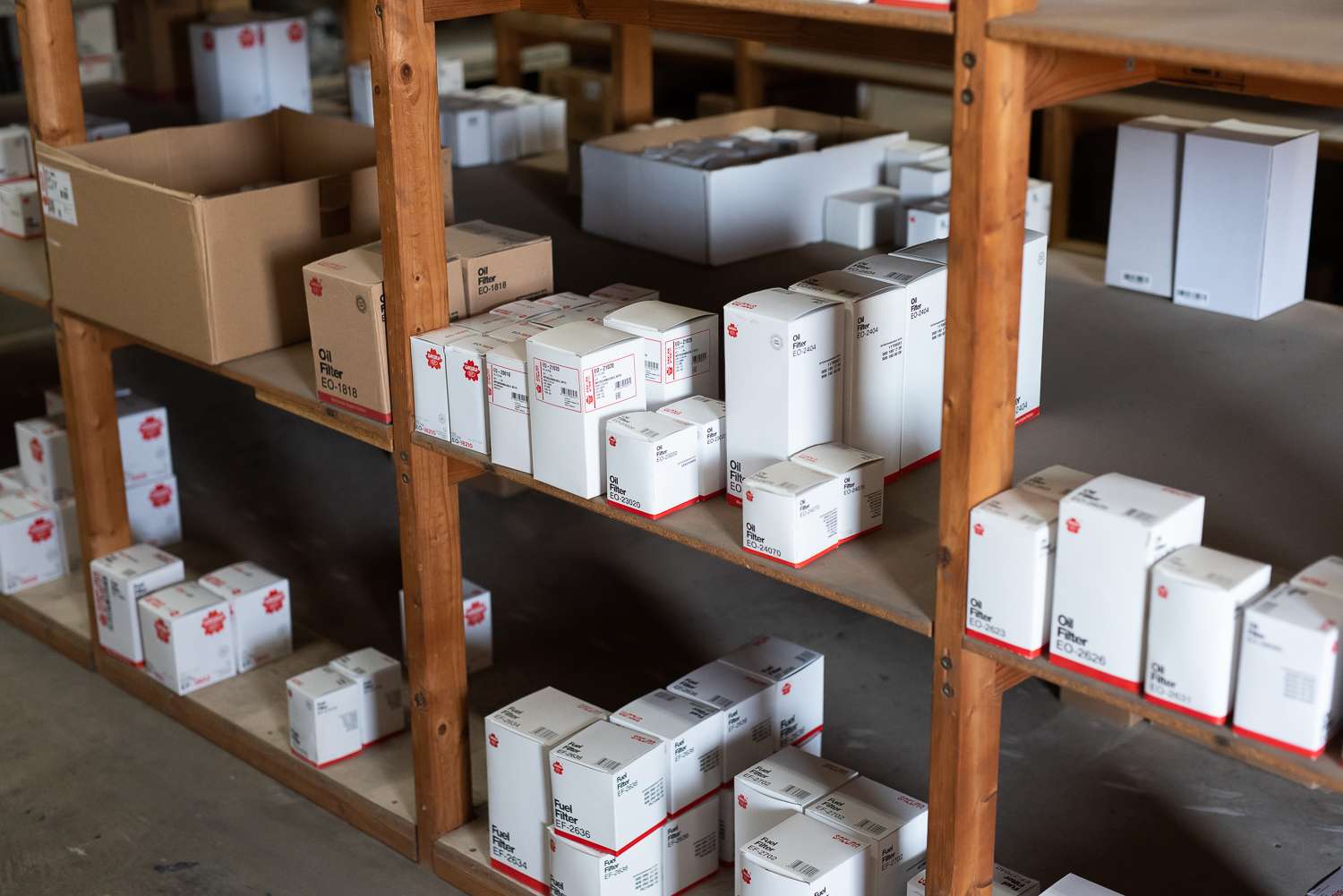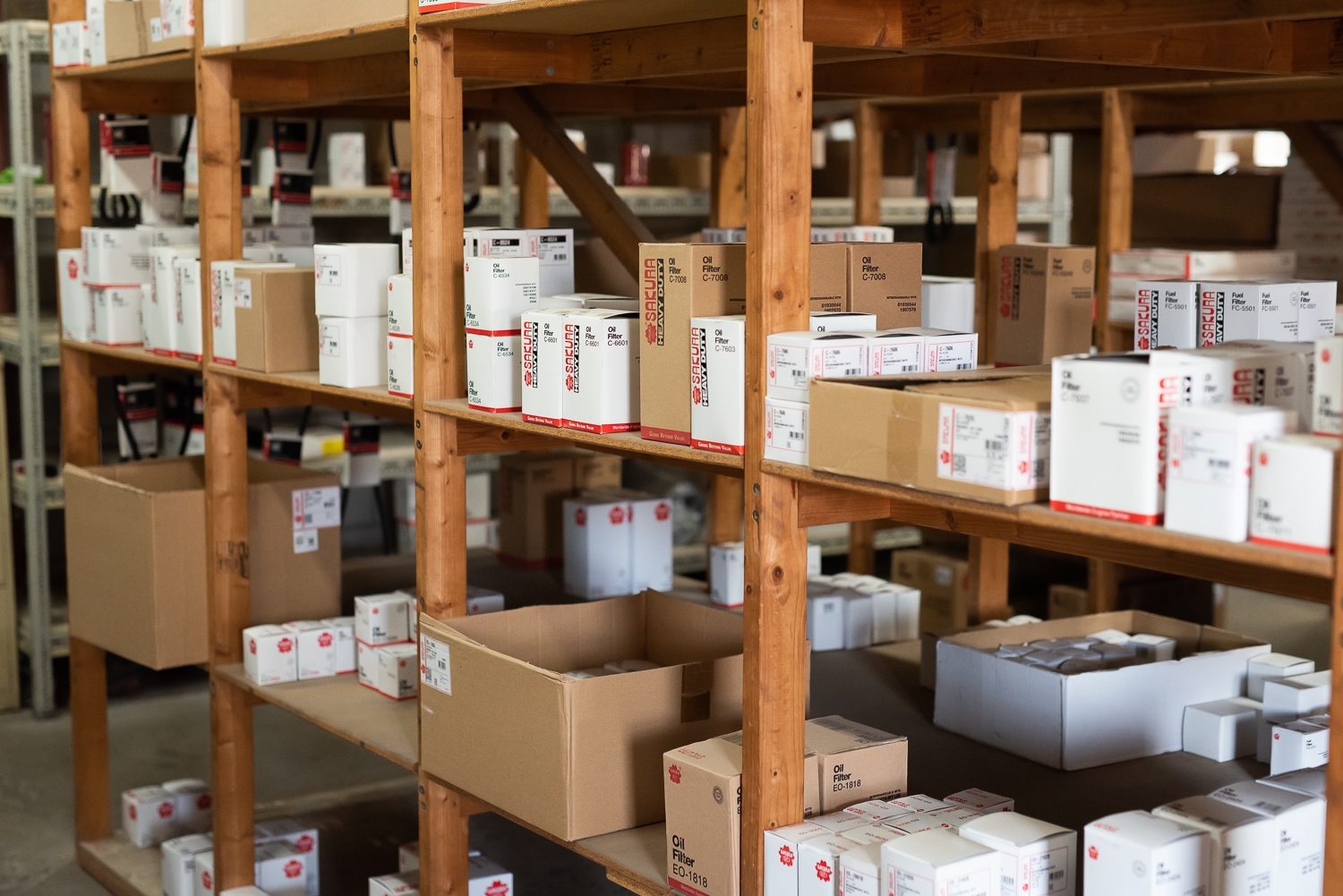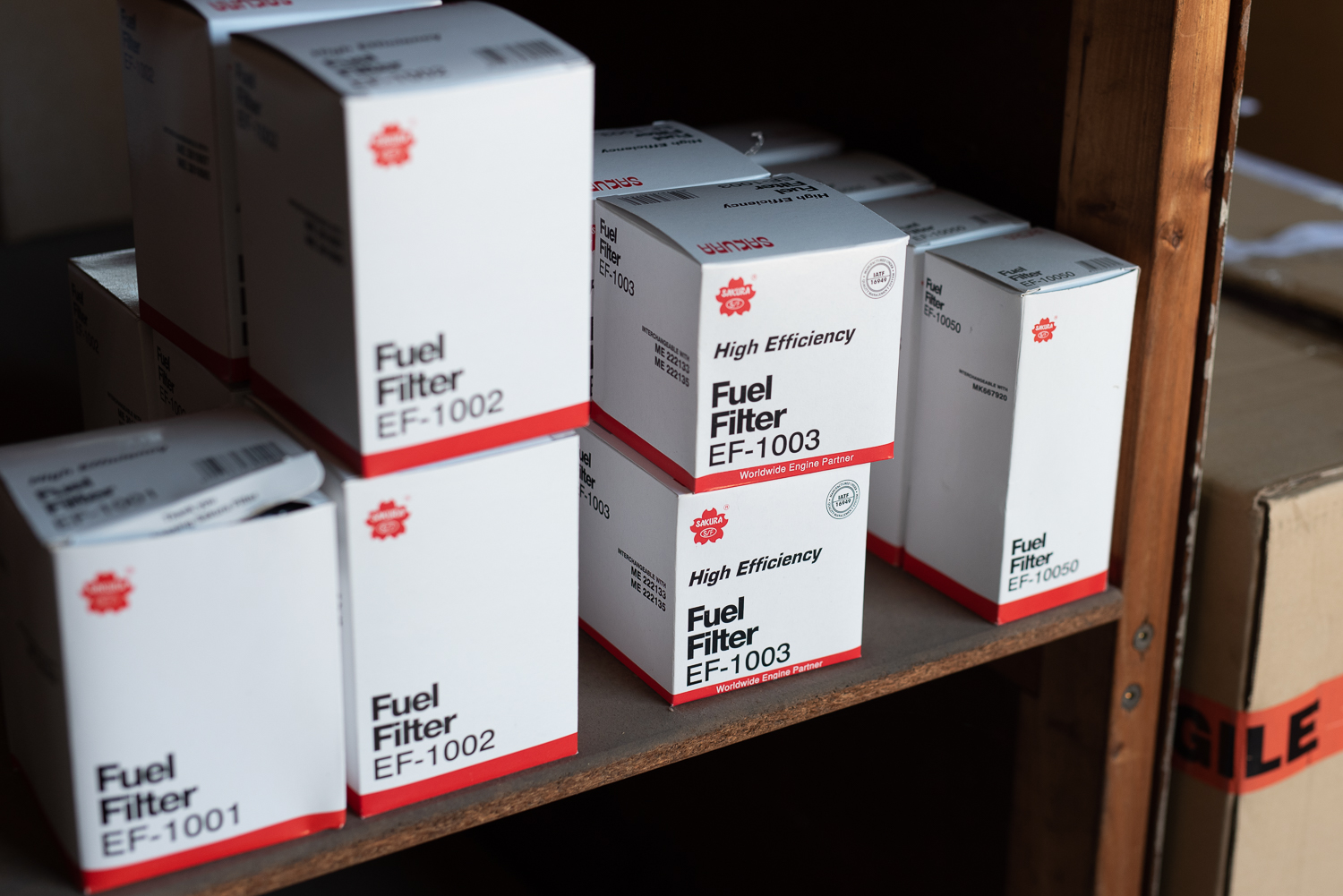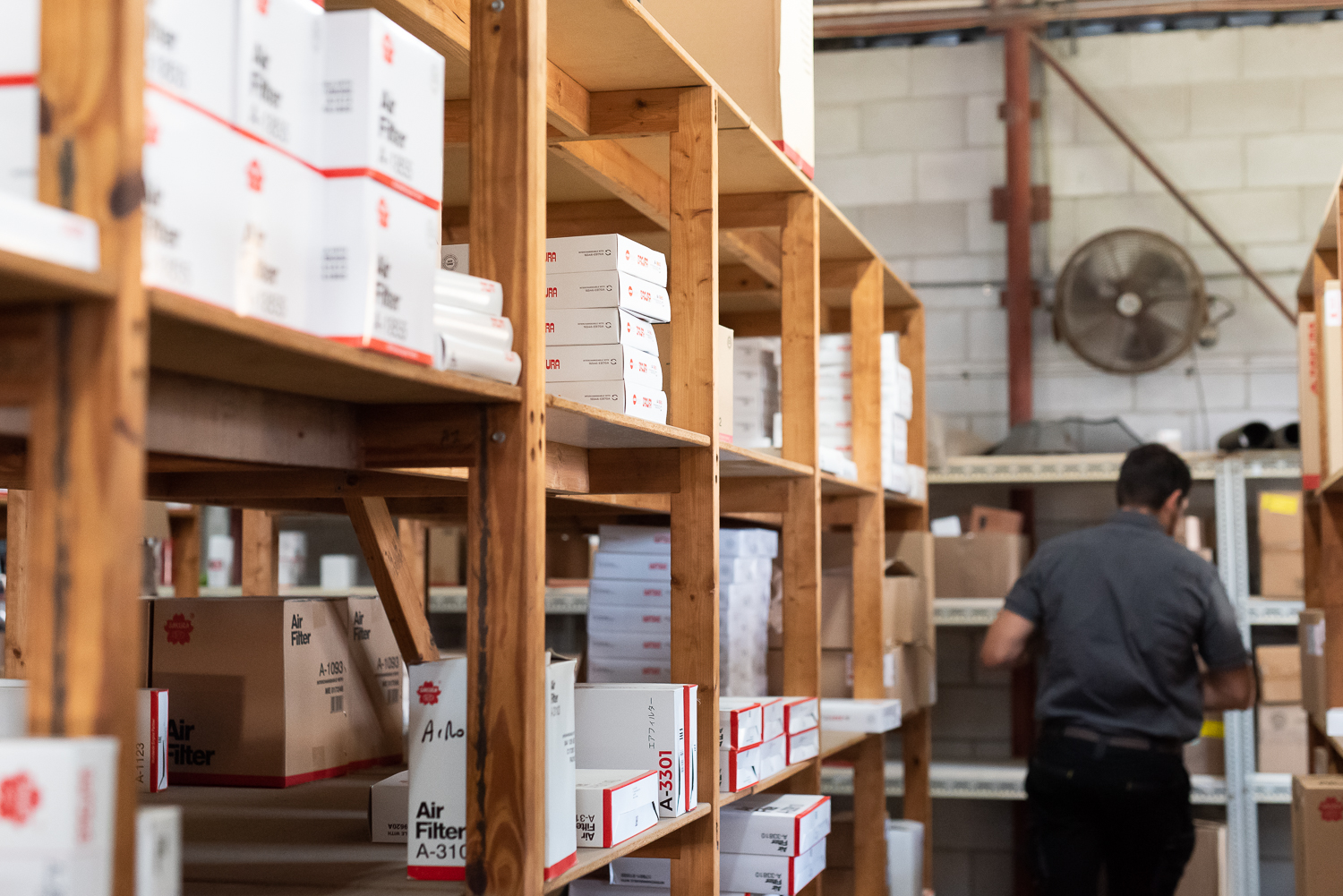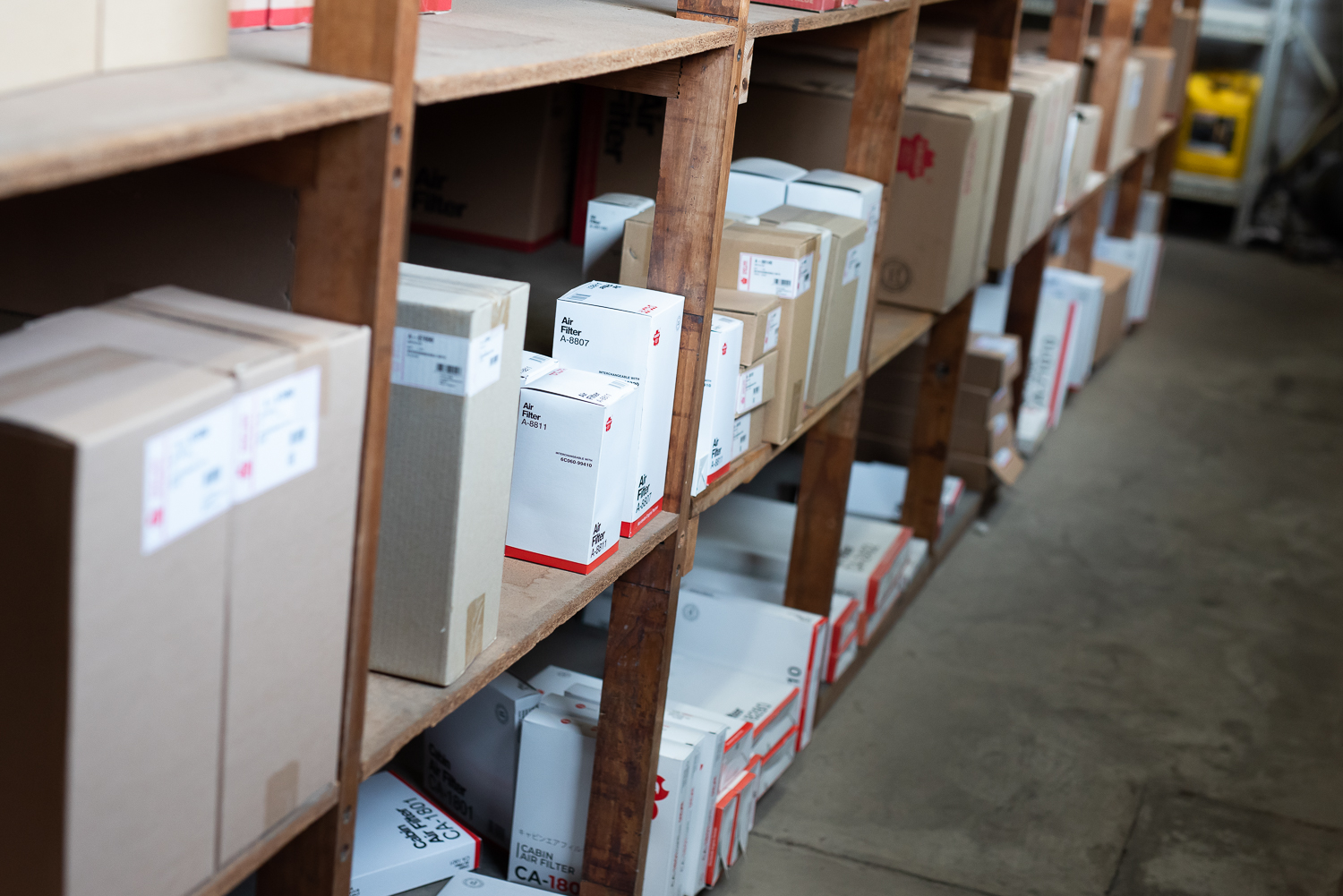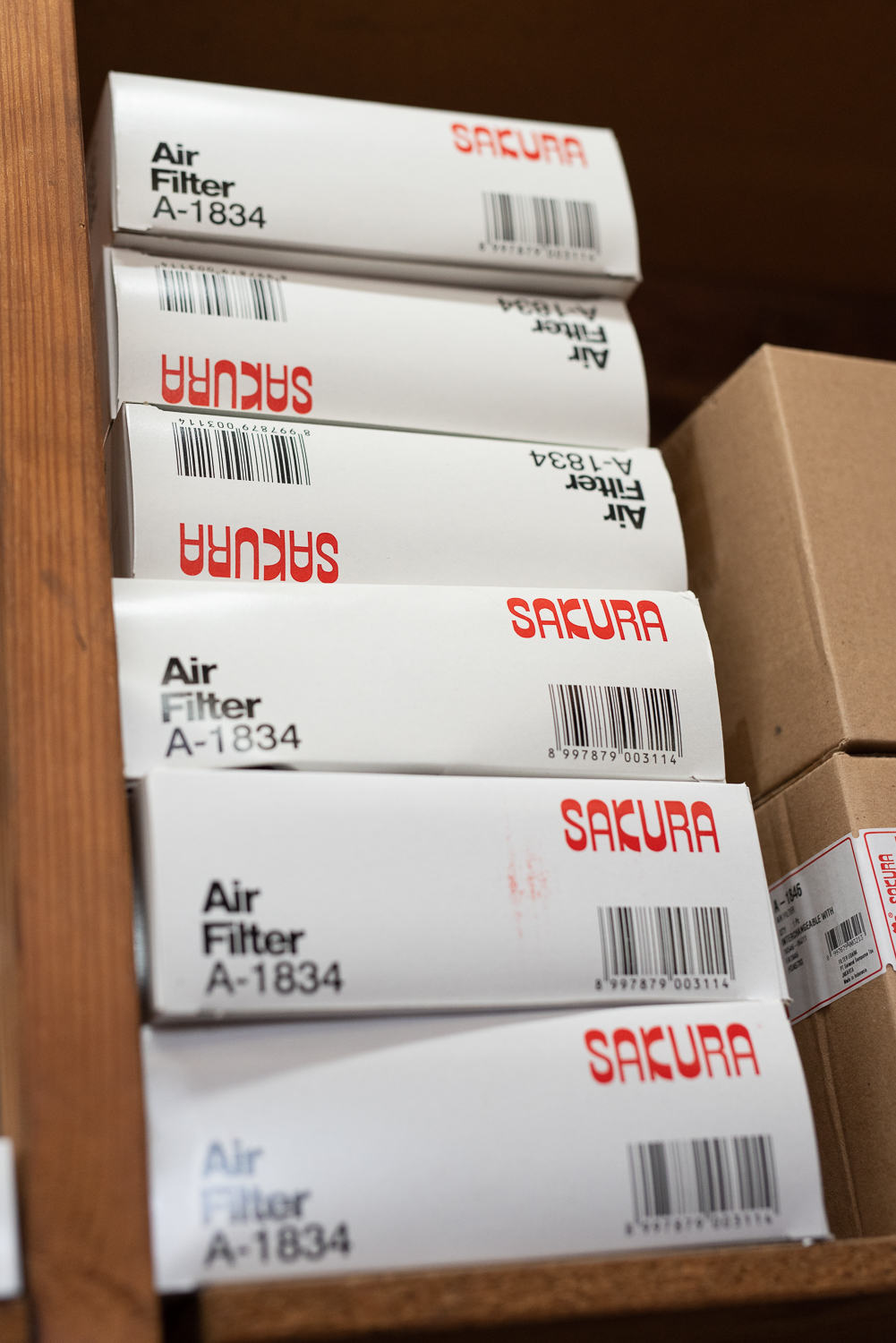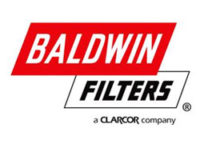 FCP Solutions are proud to supply Baldwin Filters. We have grown into one of their largest distributors over the last 20 years. Baldwin Filters have been manufacturing filters since 1936. Baldwin are recognised as one of the world's leading filter manufacturing companies providing over 6000 individual filter products. They are also now one of the largest having been acquired by Parker in 2017.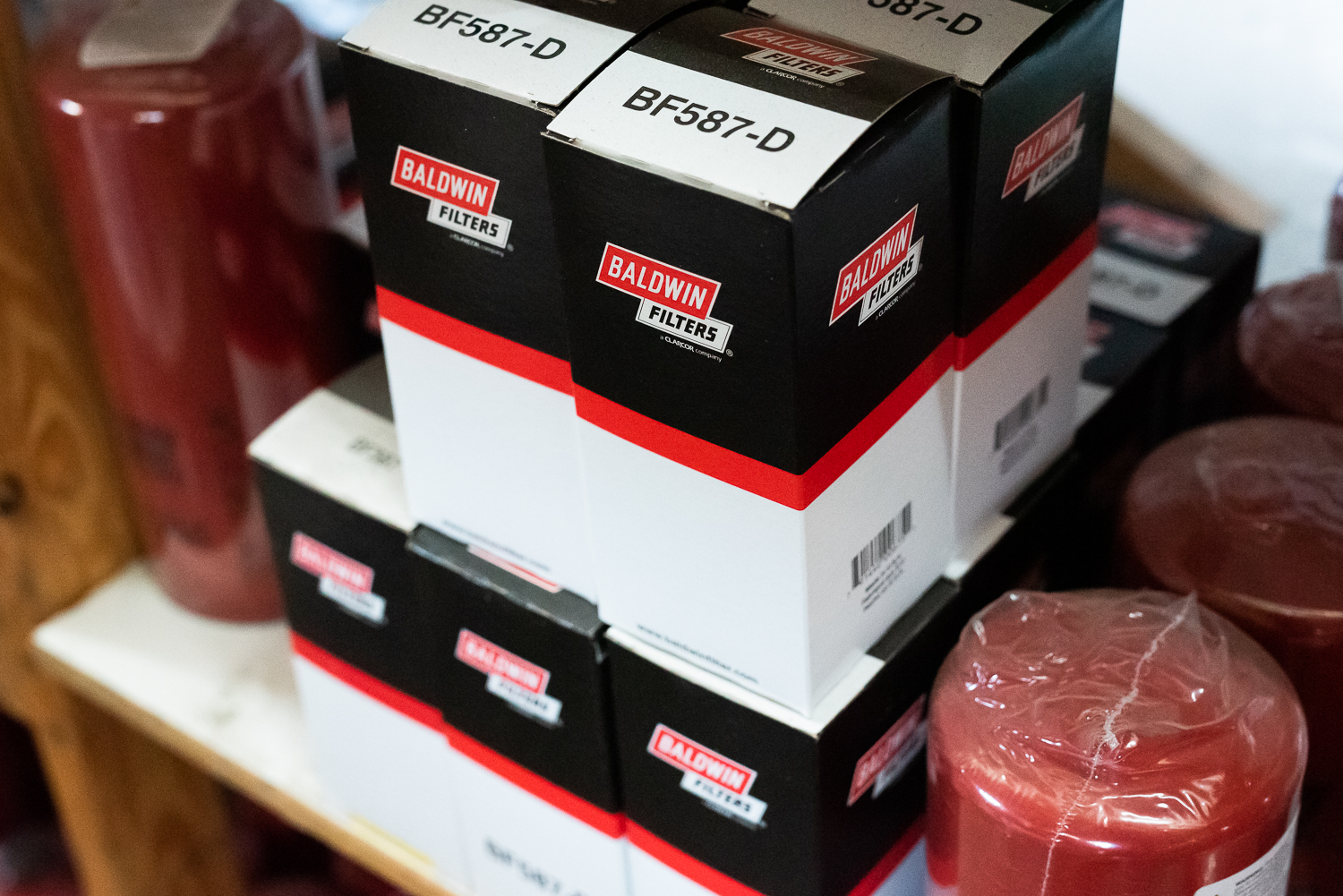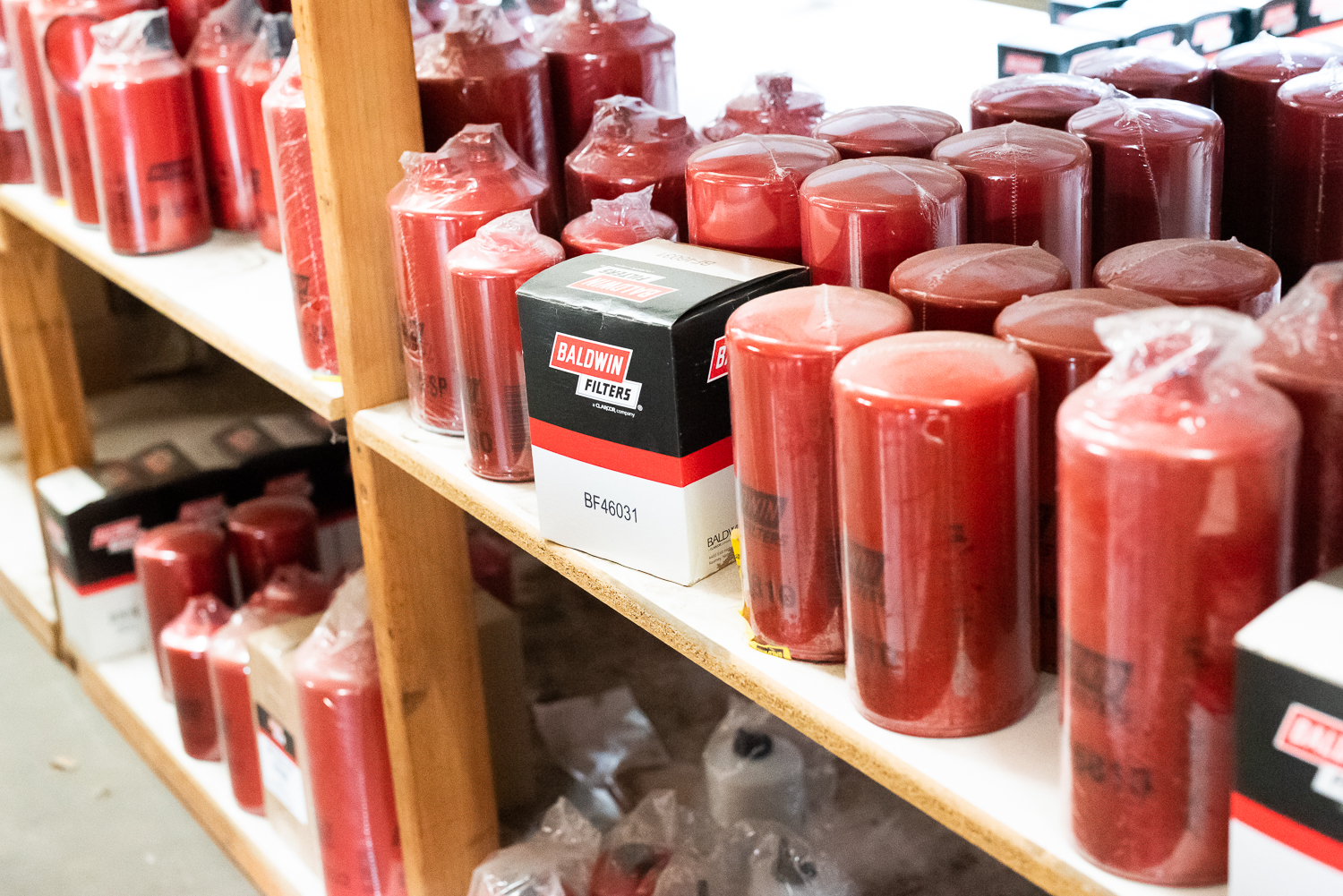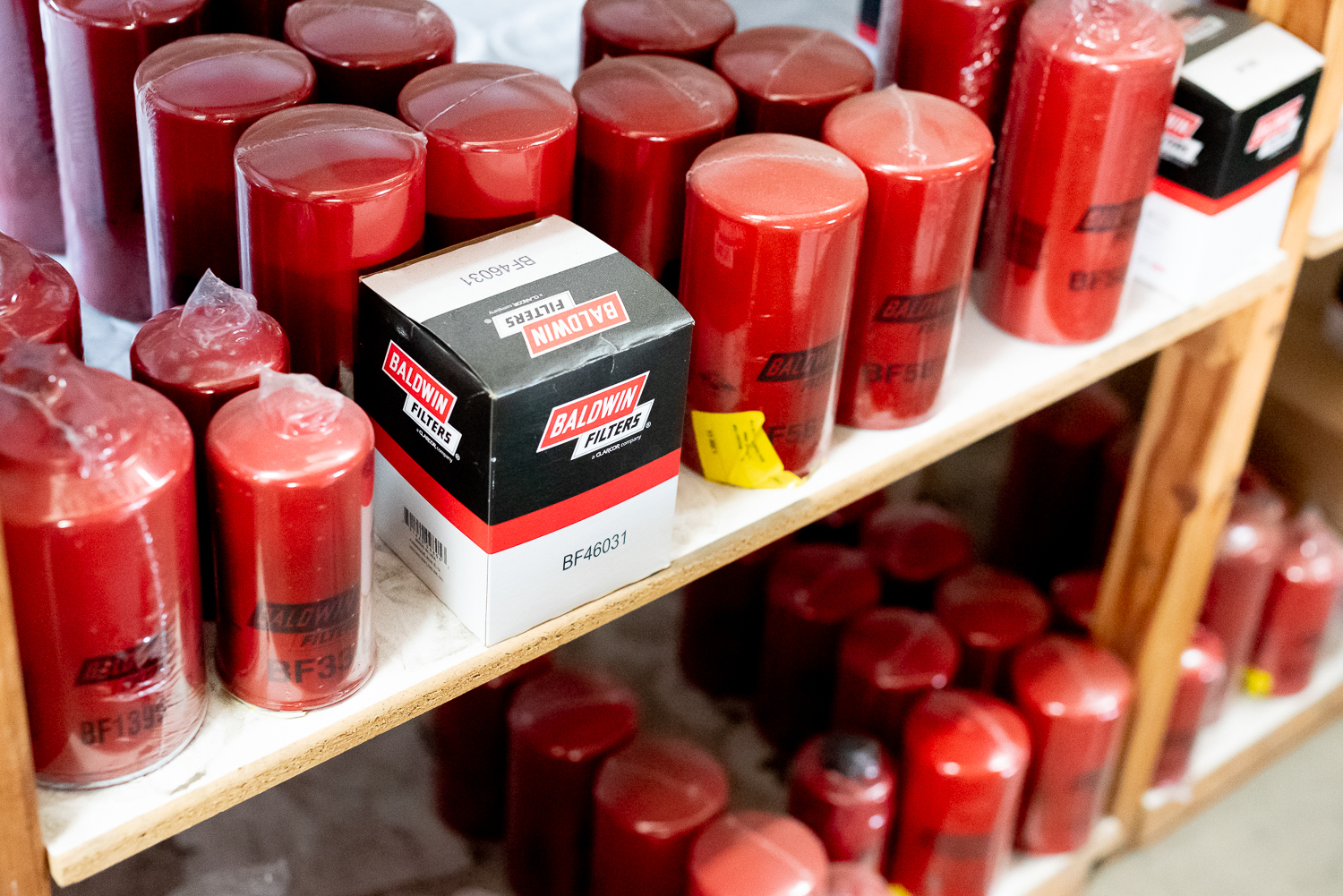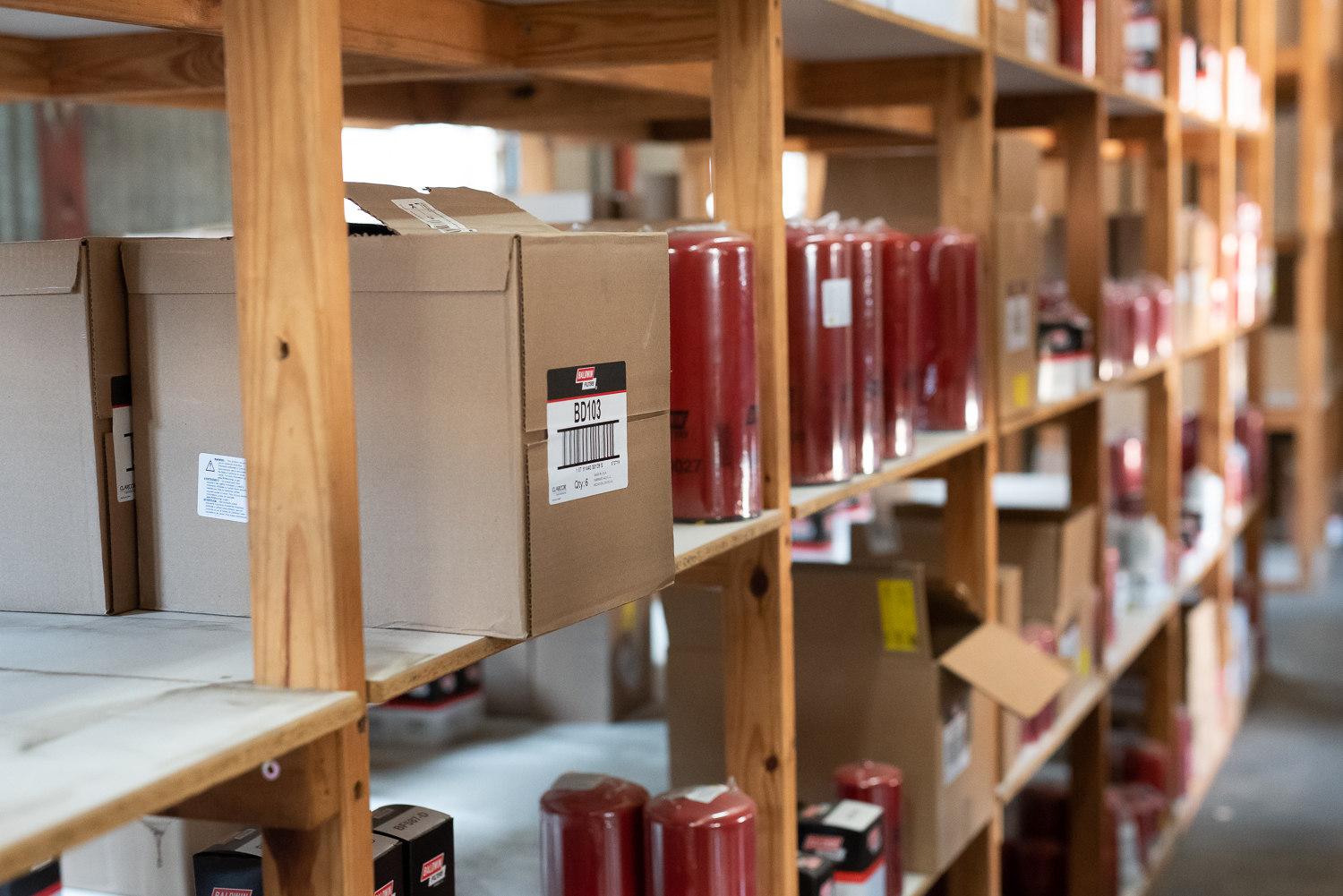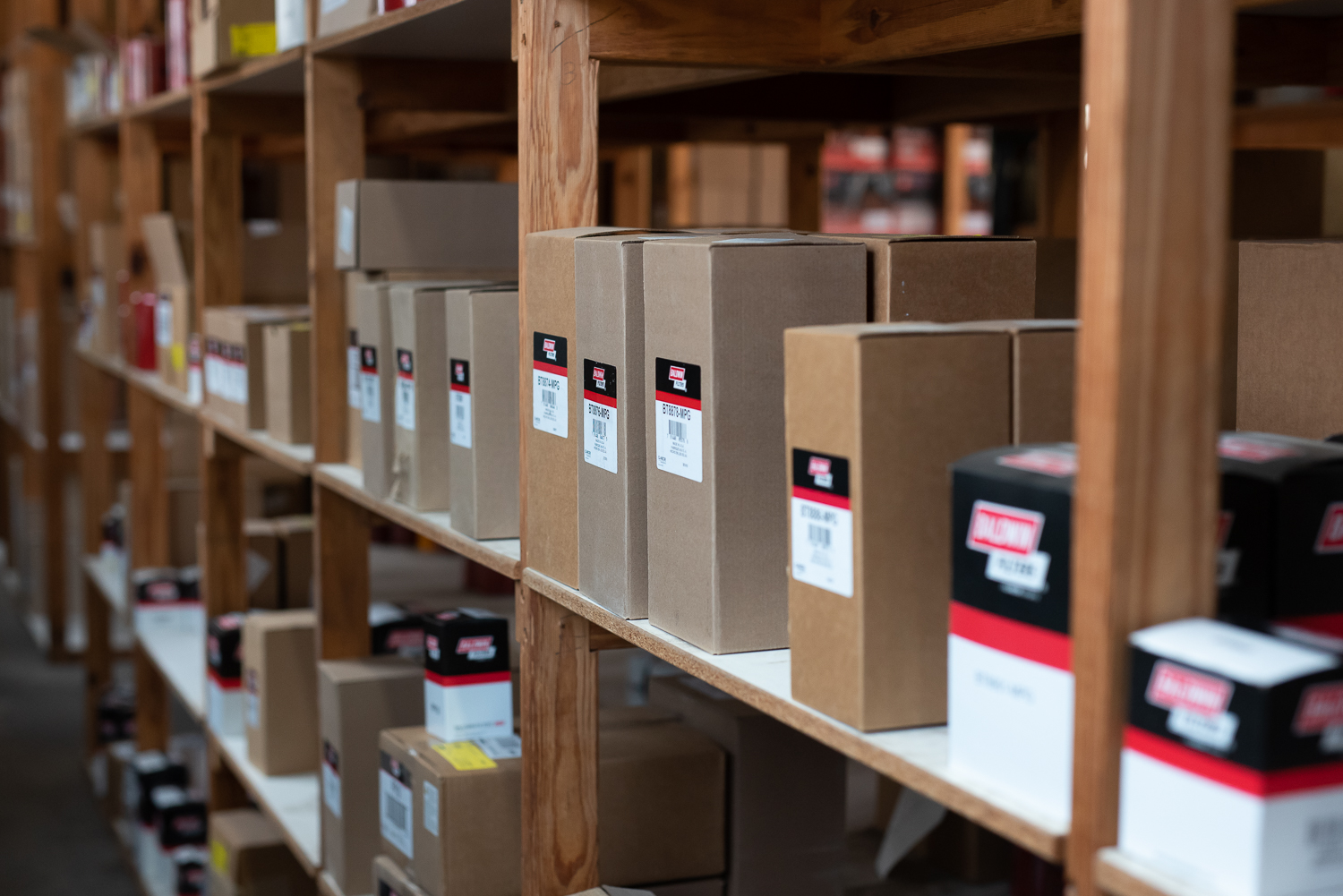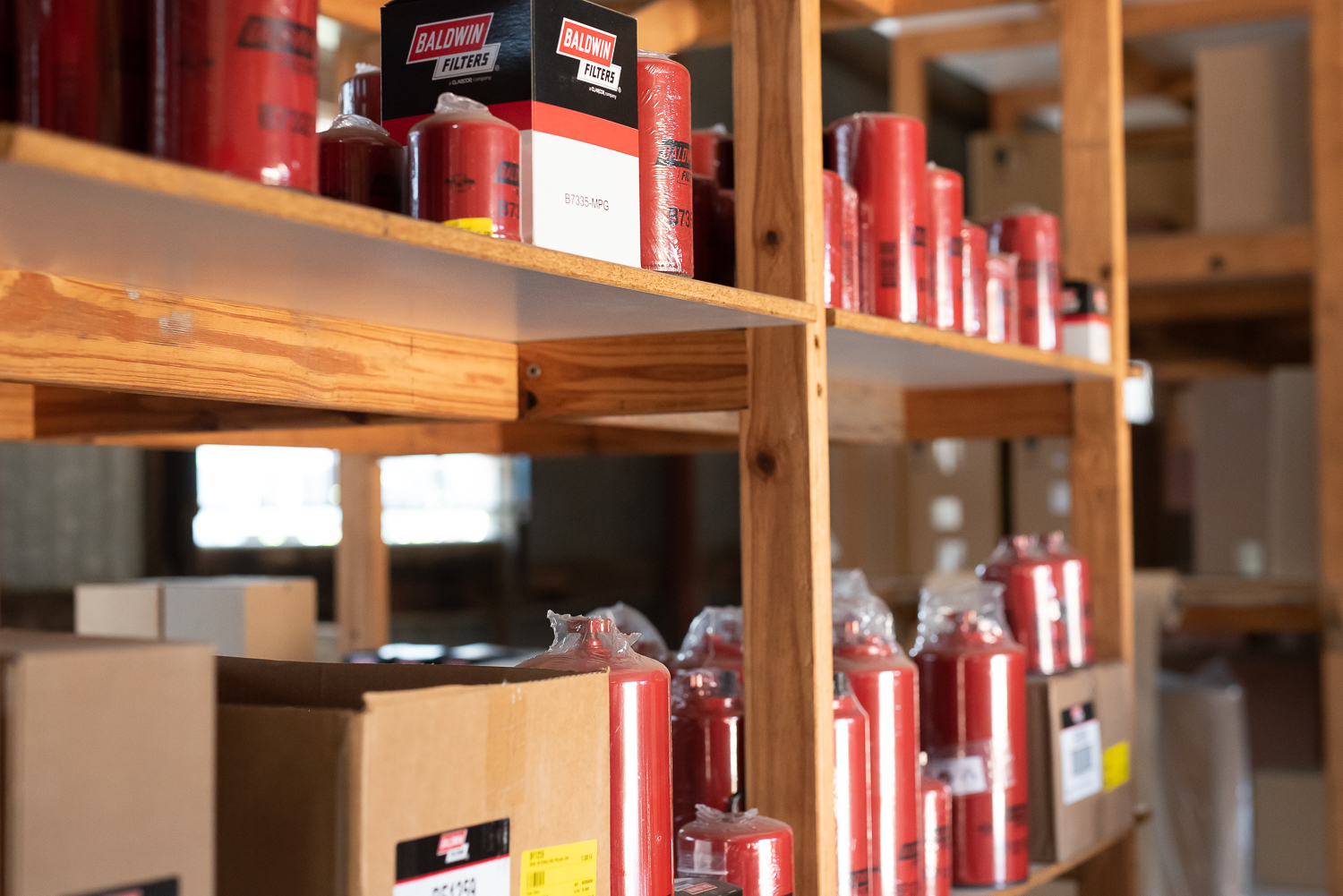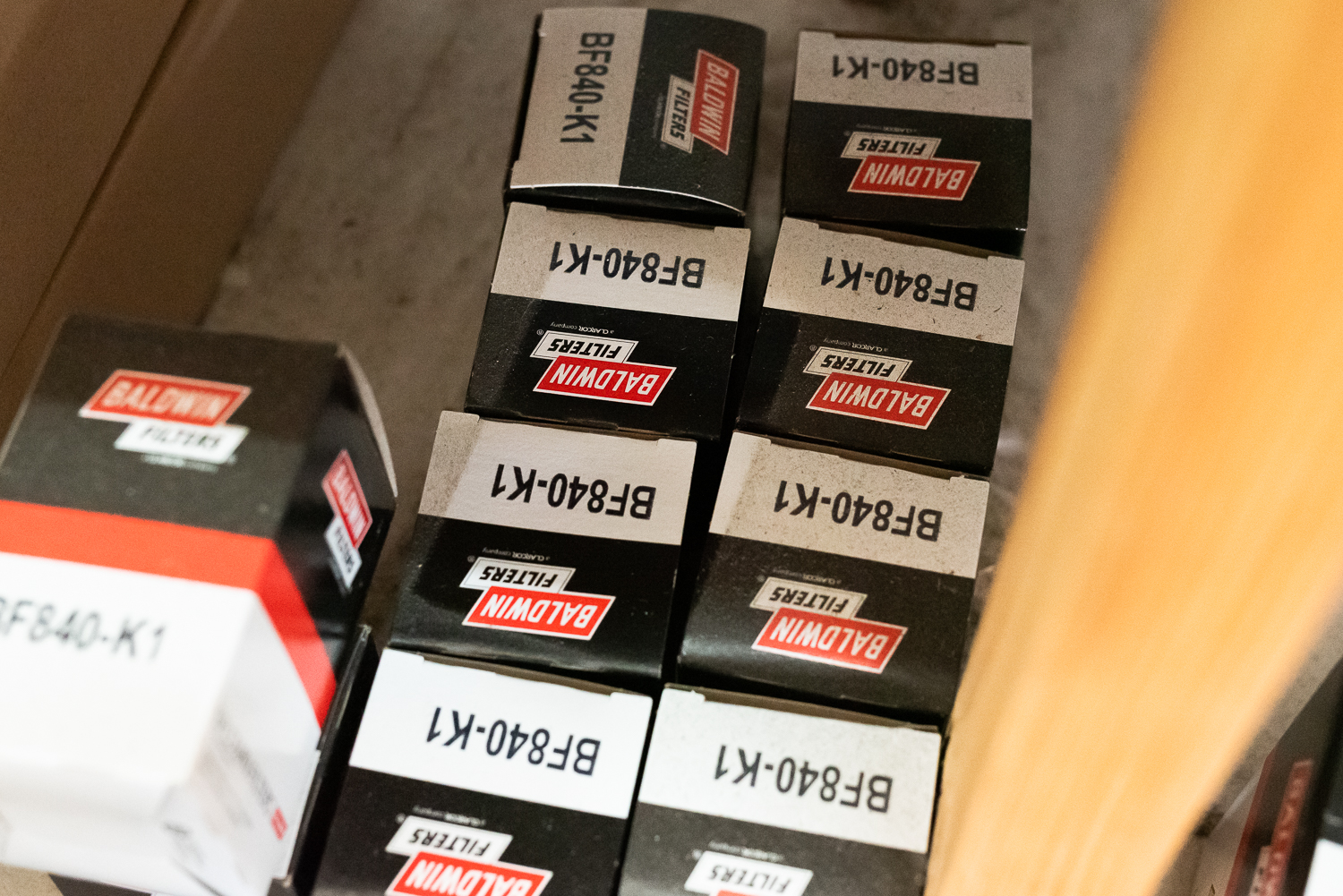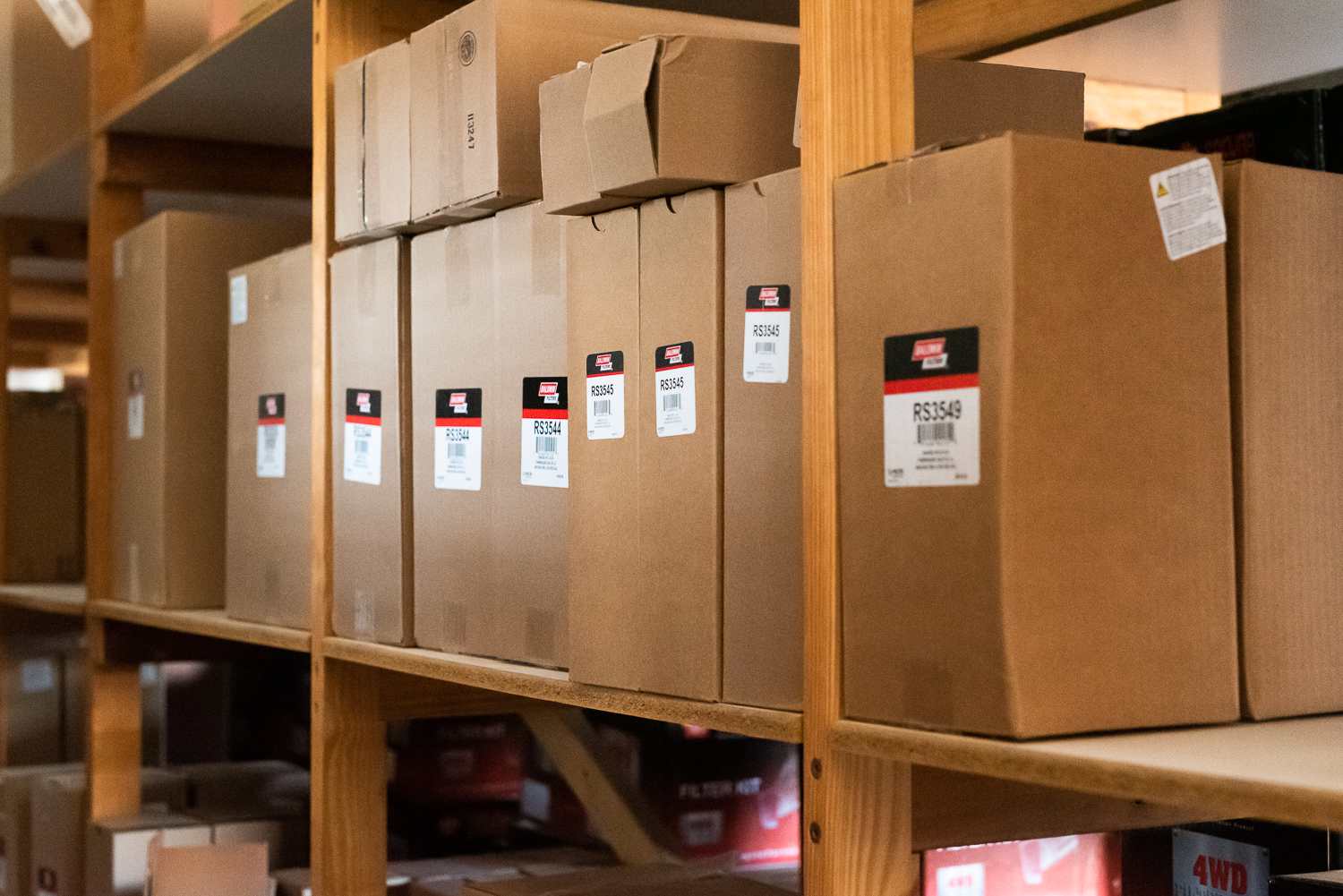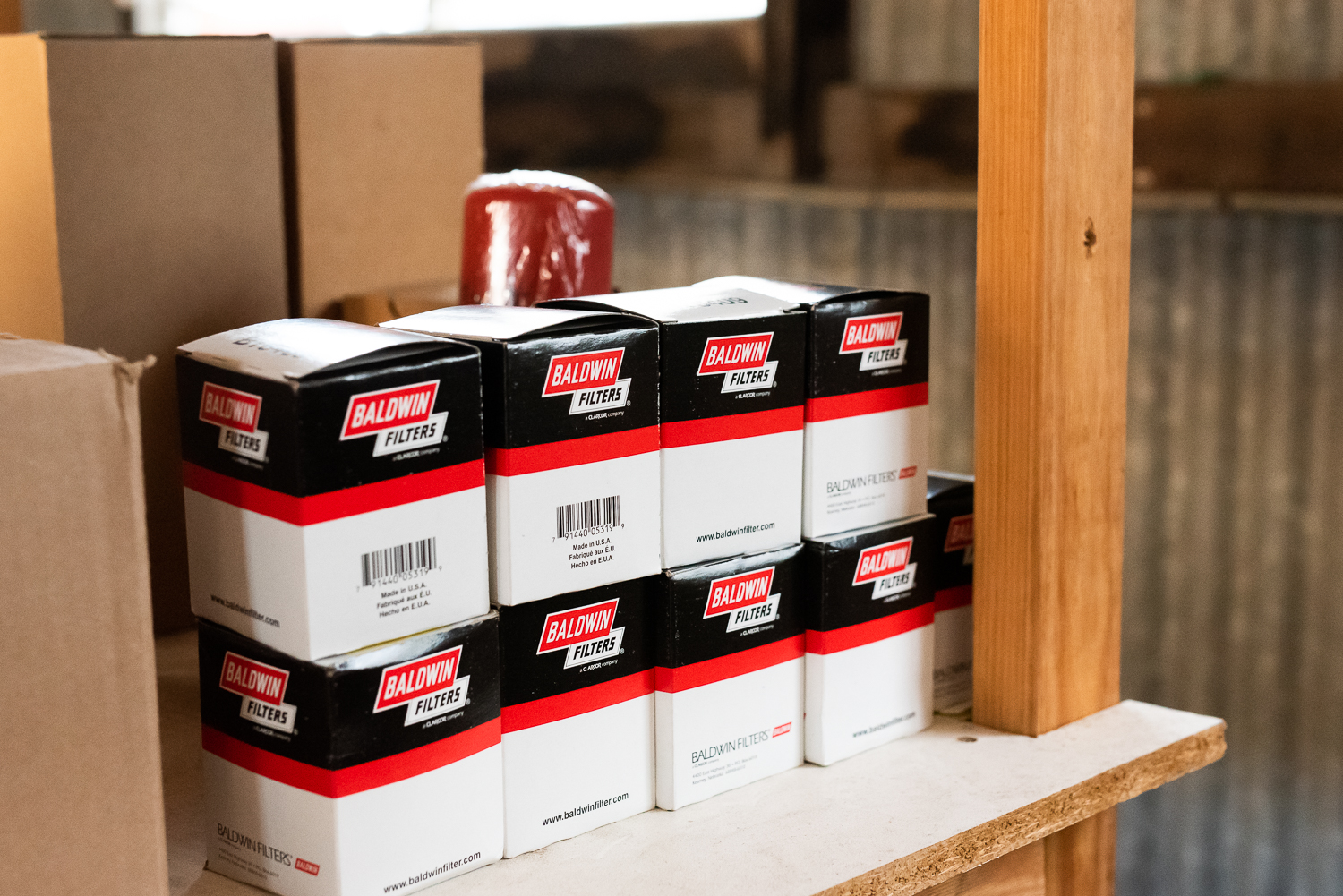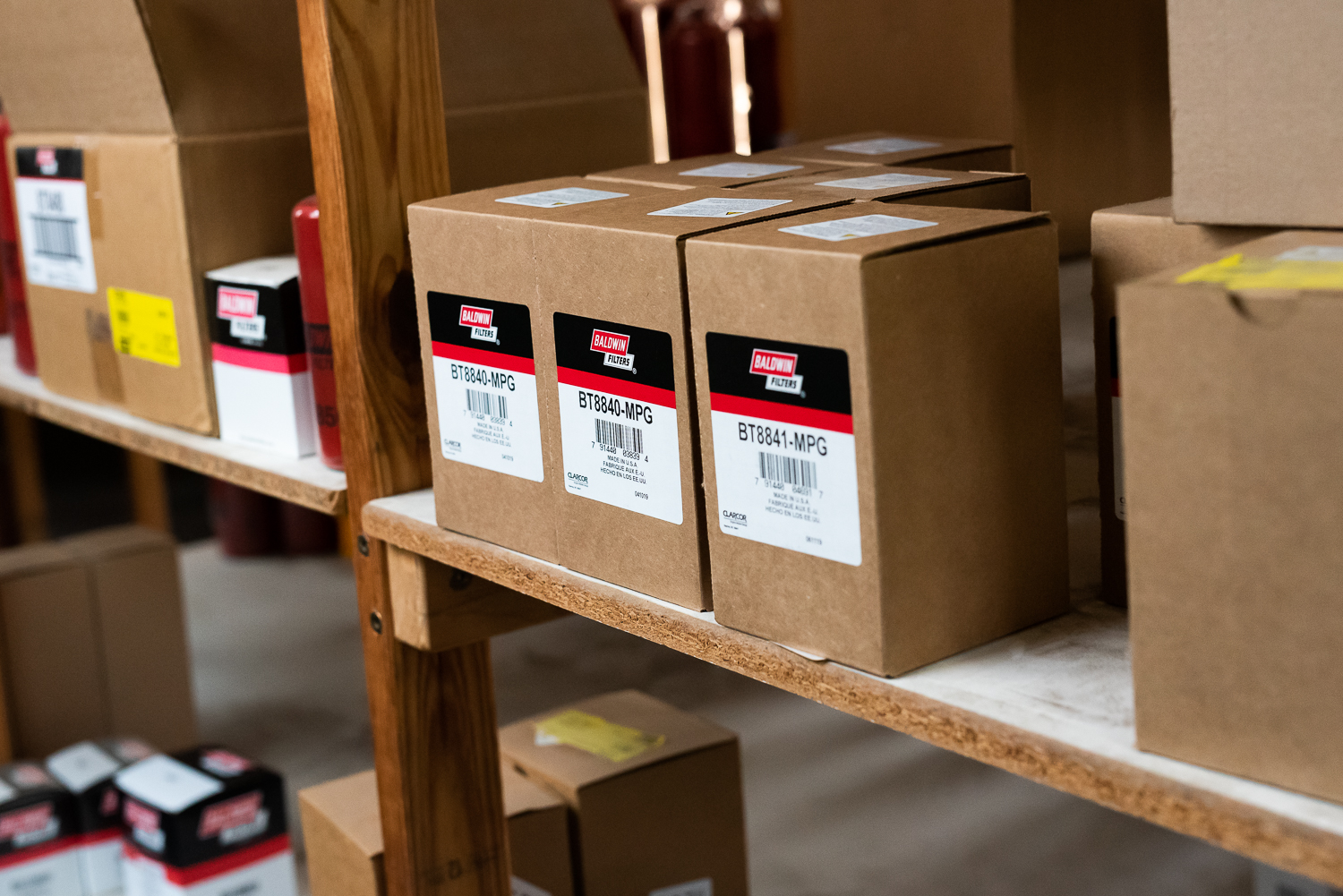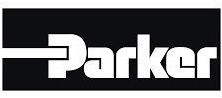 In 2017 Parker Hannifin acquired Baldwin filters. As major Baldwin Filters distributors this has given us distribution access to Parker filtration products to offer our customers a superior product choice.

Racor is a name synonymous with fuel filtration and legendary quality. For over forty years Parker's Racor Division has been one brand of fuel filtration systems that has earned the confidence and respect of engine and equipment builders, owners and operators around the world.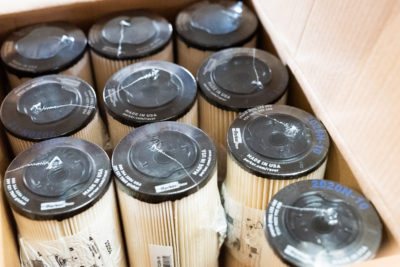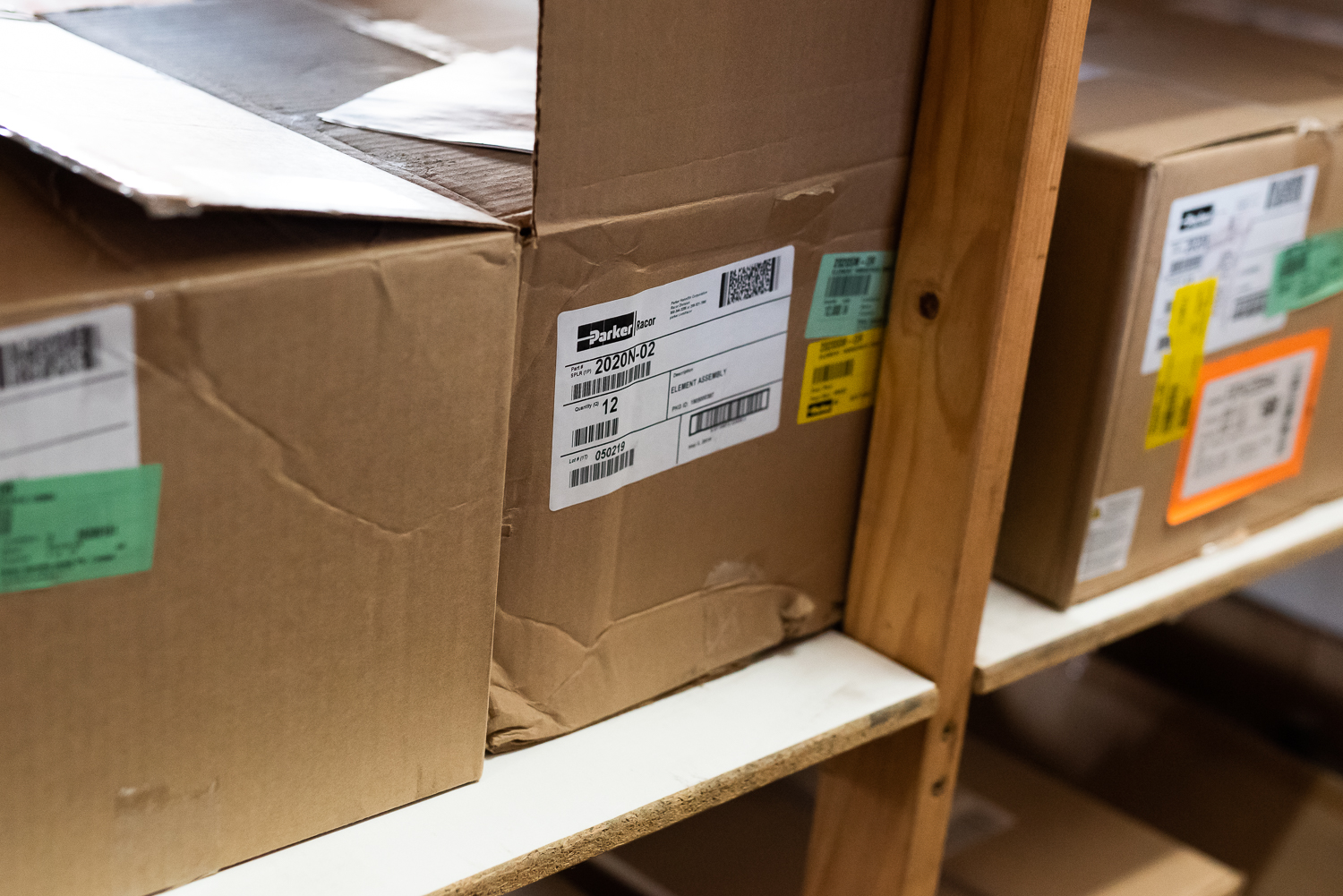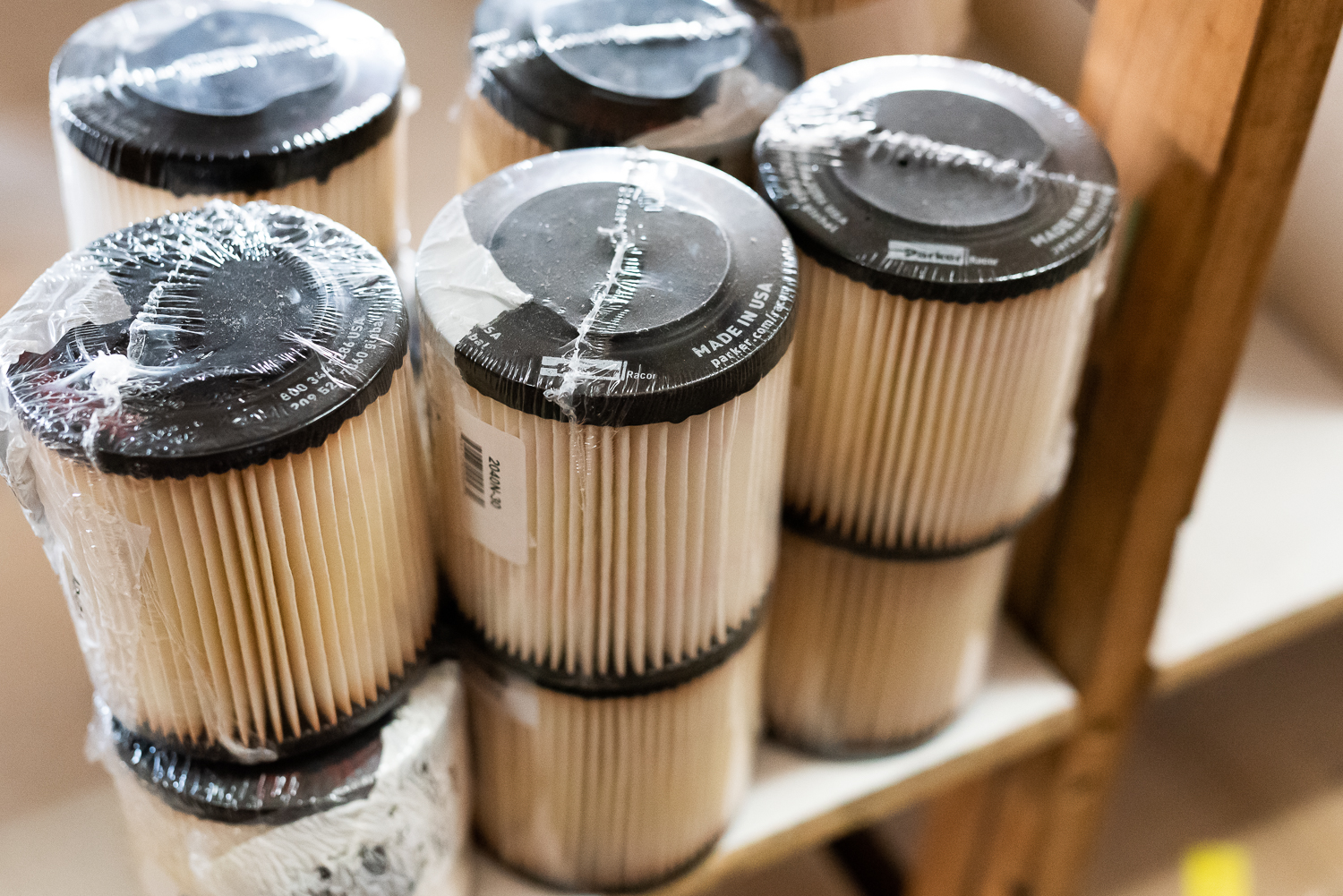 Parker Hydraulic Filters
Parker's hydraulic filters and portable purification systems are designed to meet equipment specifications and to ensure superior performance of low-, medium- or high-pressure hydraulic systems. Applications include industrial, mobile, marine, mining, oil and gas, ground support, and hydraulic service.

Filtrec is committed to producing the most complete line of hydraulic filters and filter housings for process, hydraulic and compressed air industries. Italian made quality, service and flexibility have been the hallmarks of their success plus their ability to address the ever-changing market.

Unifilter offer one of the world's largest ranges of automotive air filters, proudly manufactured in Australia by a totally Australian owned company. They have in excess of 7000 air filters available for Cars, SUV, 4×4, Motorcycles, ATV's, Trucks, Performance, Universal and Industrial air filters and specialise in performance filtration upgrades.

Donaldson's diverse product range encompasses air, liquid, hydraulic and exhaust products for the engine market as well as dust, mist and fume collection, processing filtration and gas turbine filtration for industries as varied as power generation to pharmaceutical manufacturing and microprocessing.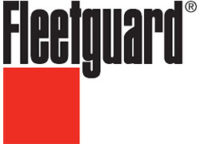 Fleetguard filters are a member of the Cummins engine family and they manufacture a large range of engine filtration products.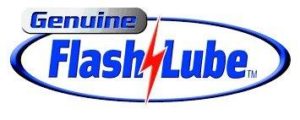 Australian owned and manufactured Flashlube produce a range of diesel engine pre filters and catch cans to suit a variety of applications.

Manufacture a range of common rail diesel pre filters and catch cans in kist to suit most new 4wd applications.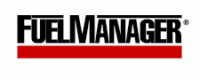 A Parker owned brand manufacturing state of the art fuel filtration solutions for todays modern diesel engines.

Enginaire manufacture and designing air intake systems and accessories for diesel and gas engines powering mobile and stationary equipment that operate in extreme conditions.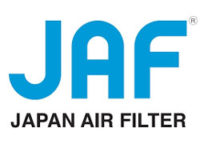 Established in 1960, JAF has become a leading provider of extensive Air Filtration and Air Pollution Control Products & Solutions across the world.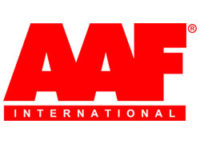 Tracing it's roots back to 1921, AAF clean air products and systems offer comprehensive clean air solutions available across the world.
Automotive, 4WD & Asian Equipment Filters
We stock a massive range of Automotive filters primarily from Sakura, Baldwin and Unifilter. The automotive market is ever changing with new models released constantly. We are always updating our stock to cater for this, with filters from the oldest to the newest vehicles on the road.
Within our well stocked warehouse you will find oil, fuel, air, cabin, transmission filters and complete filter service kits for most makes and models all at the right price. For even better savings package the filters together with our other products and watch the savings grow.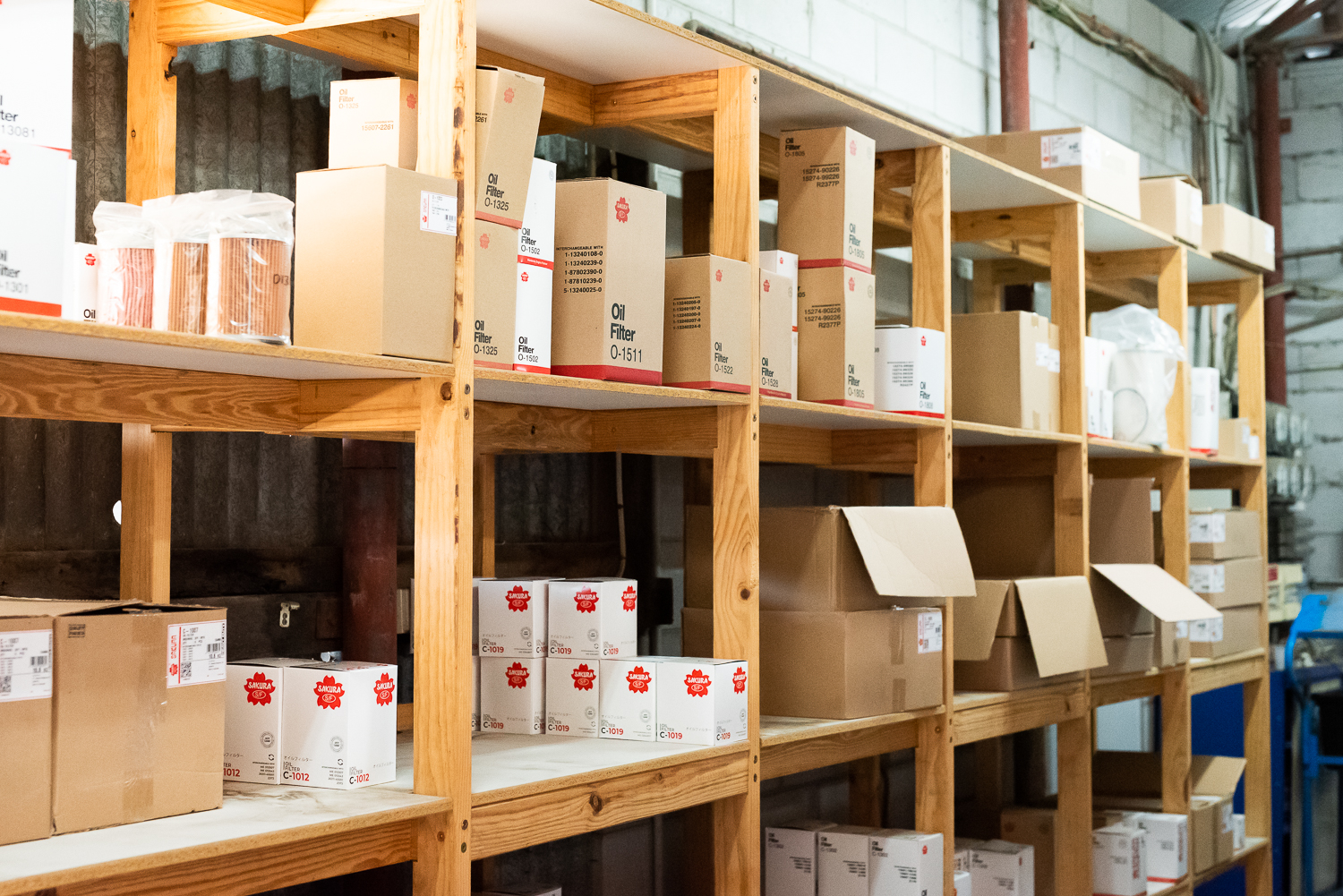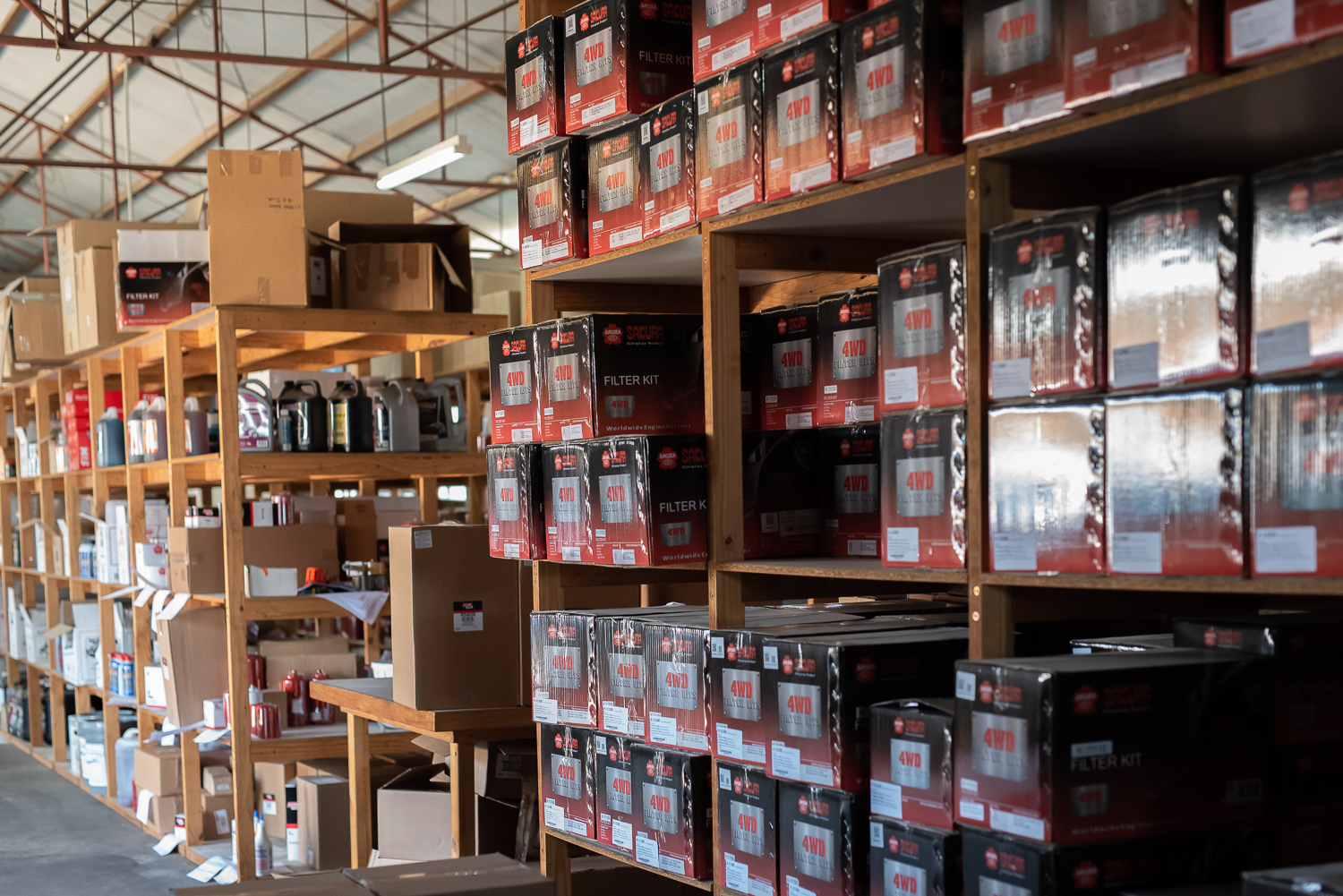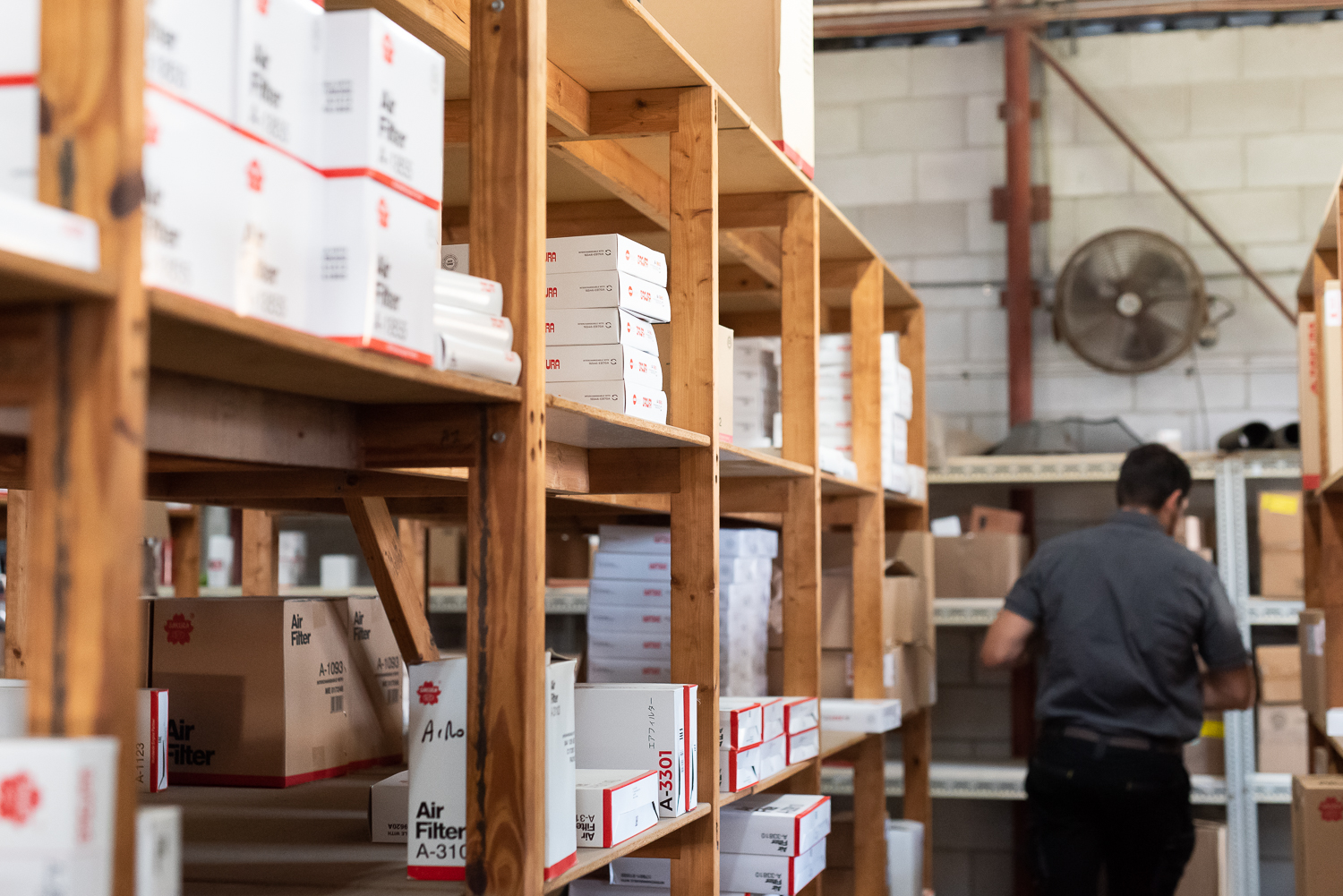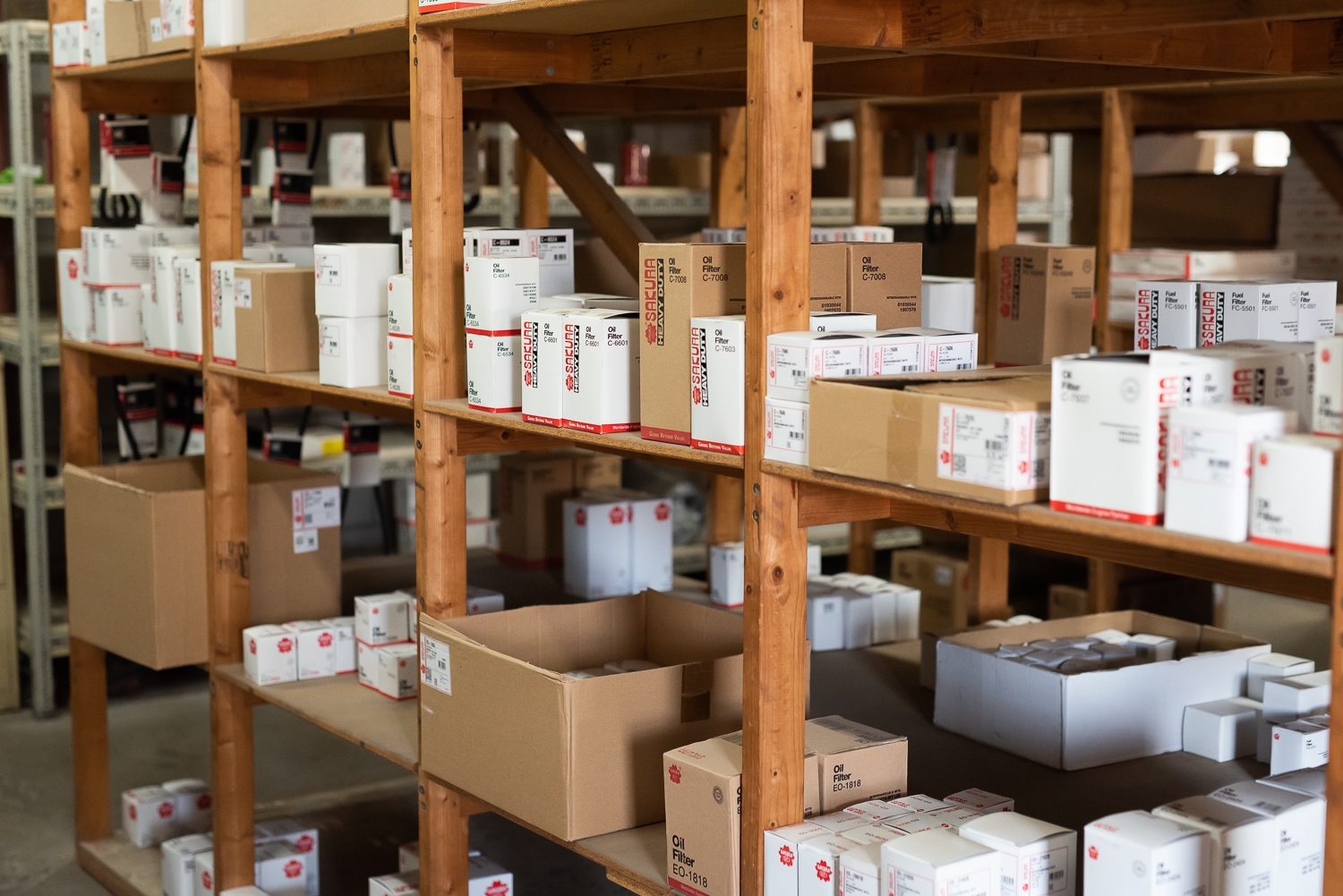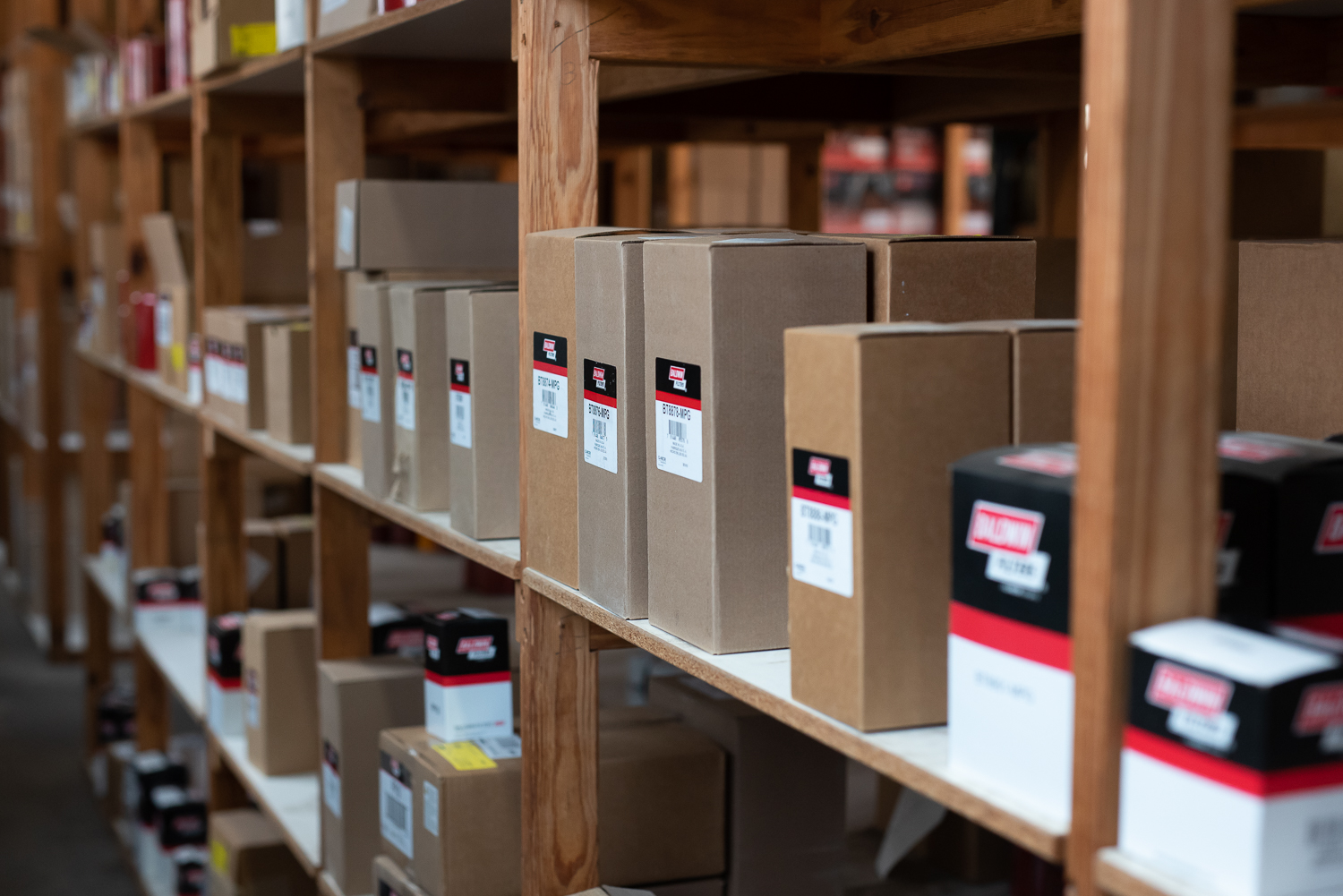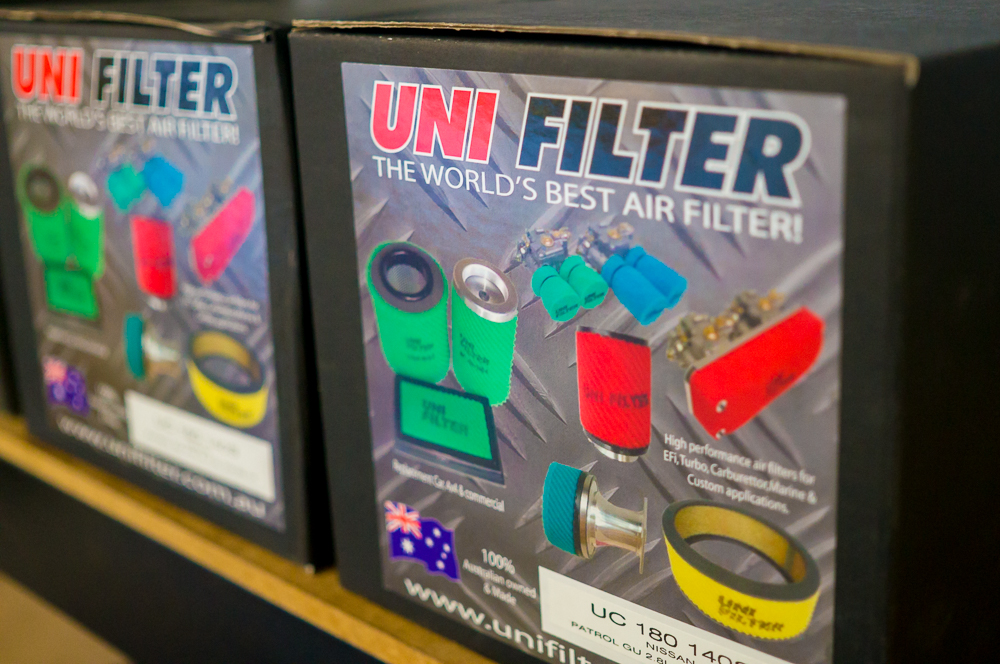 From wholesale through to trade and at home mechanics we have the stock to service your business and If we don't we can we can get it quickly.
Heavy Duty Diesel Filters
When it comes to getting the best out of your equipment FCP Solutions has the filtration products you can depend on, primarily from Baldwin, Sakura and Parker. We also supply when required Donaldson, Fleetguard, Wix, Mann and Hummel and more to offer our customers comprehensive product range.
We carry Oil, Fuel, Air, Hydraulic, Transmission, Air Dryer, Power Steering, Coolant and water filters for an extensive amount of applications, equipment and engine manufacturers. Whatever the engine or application and whatever the industry, we can supply all the filters you require and stock the filters you need.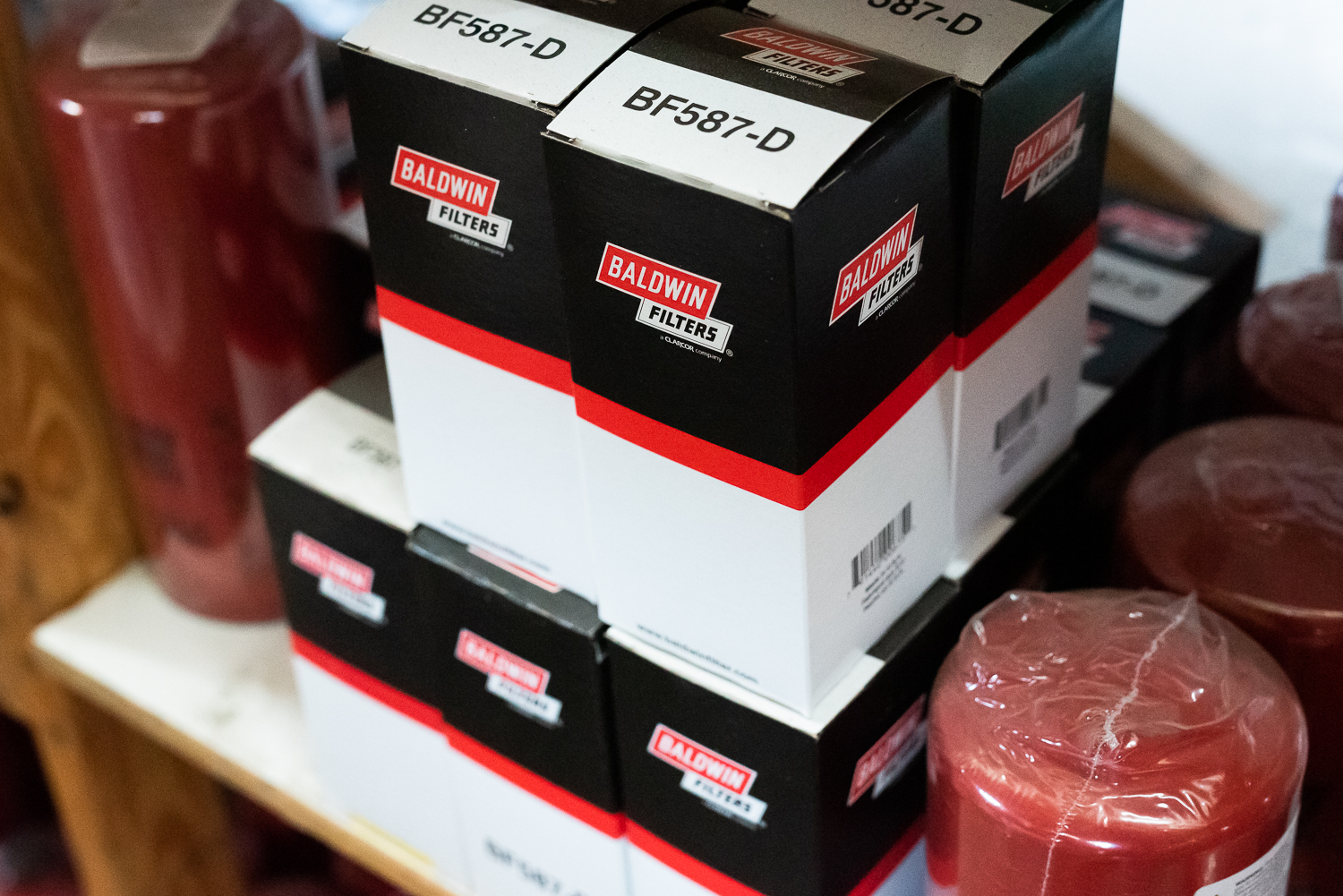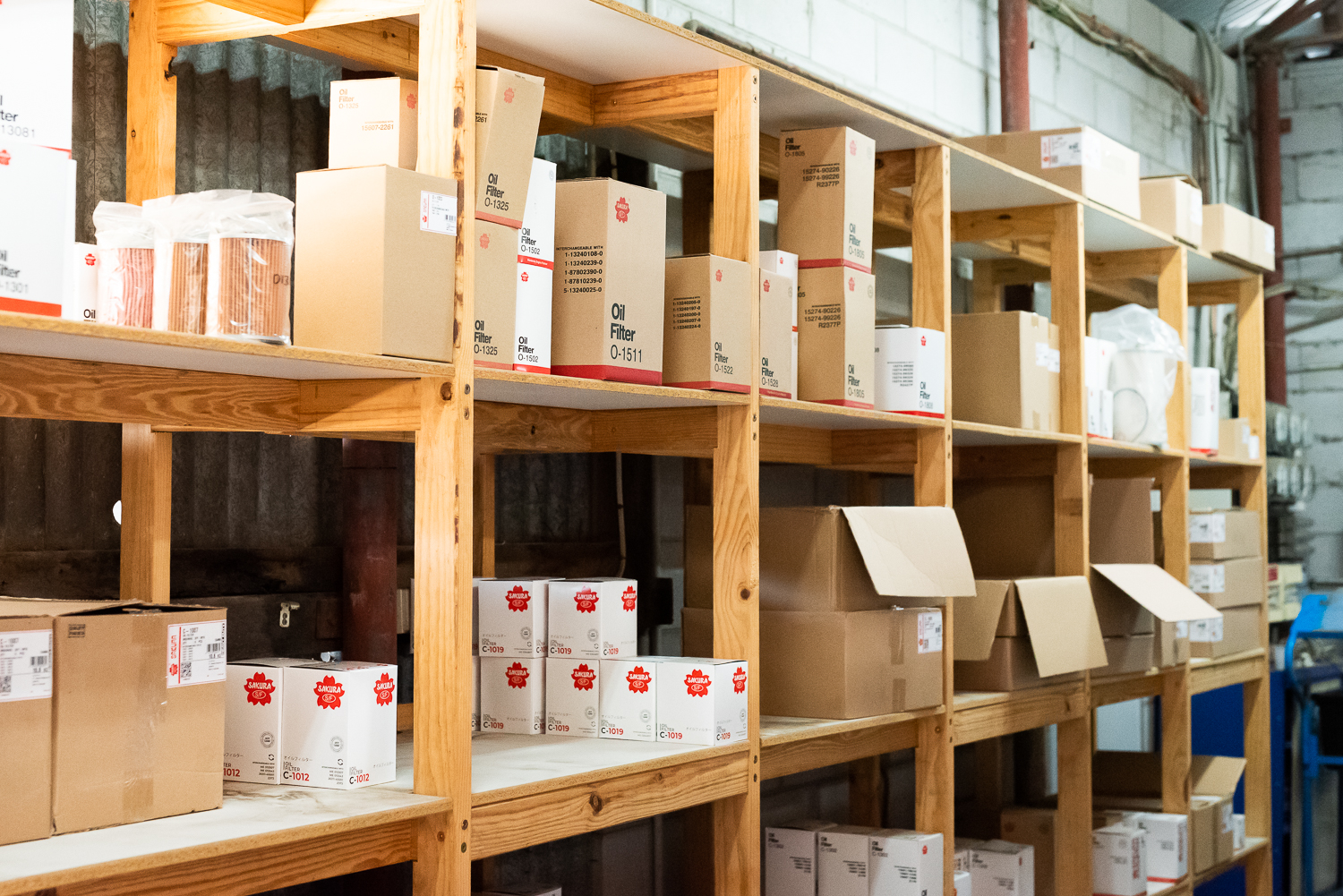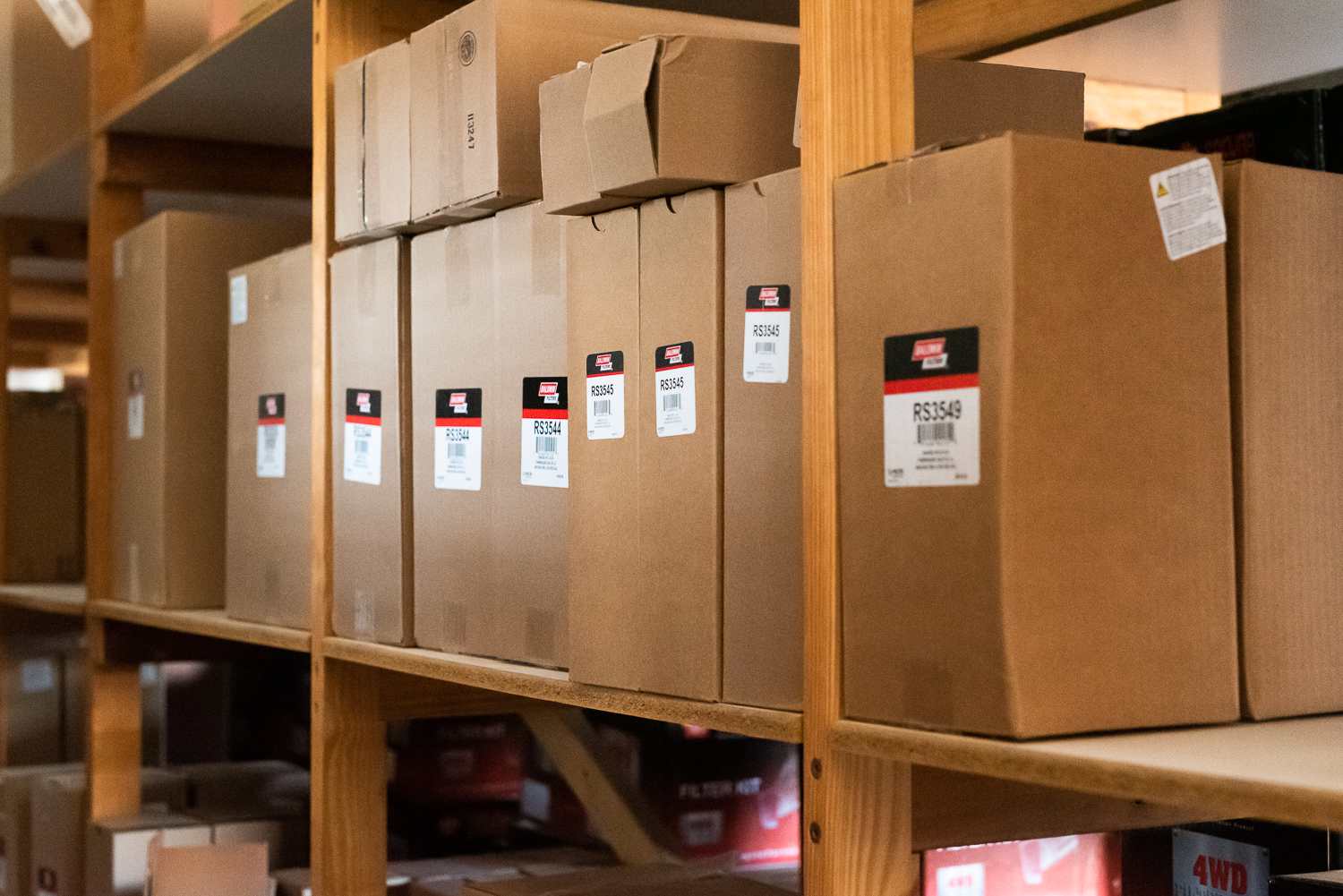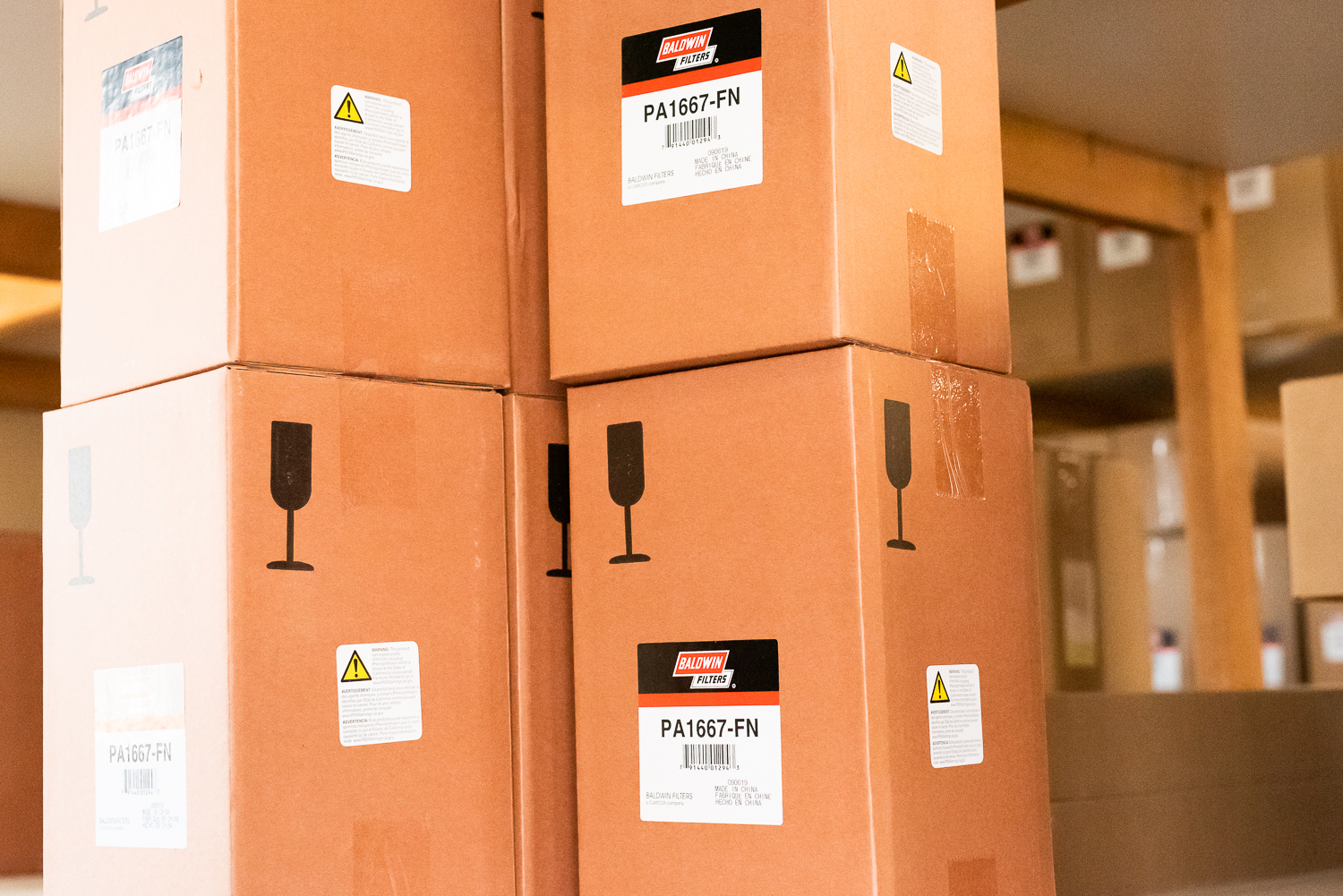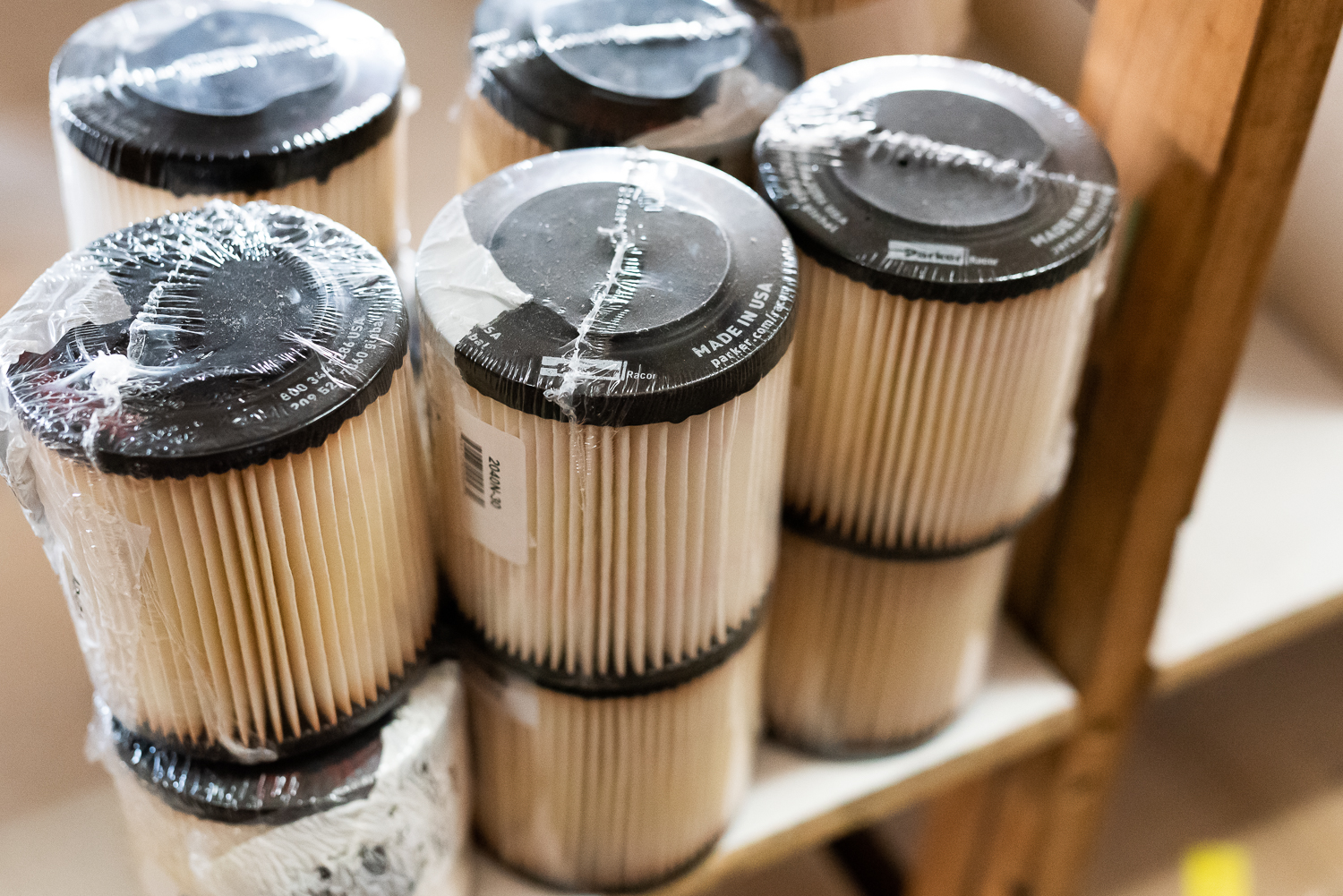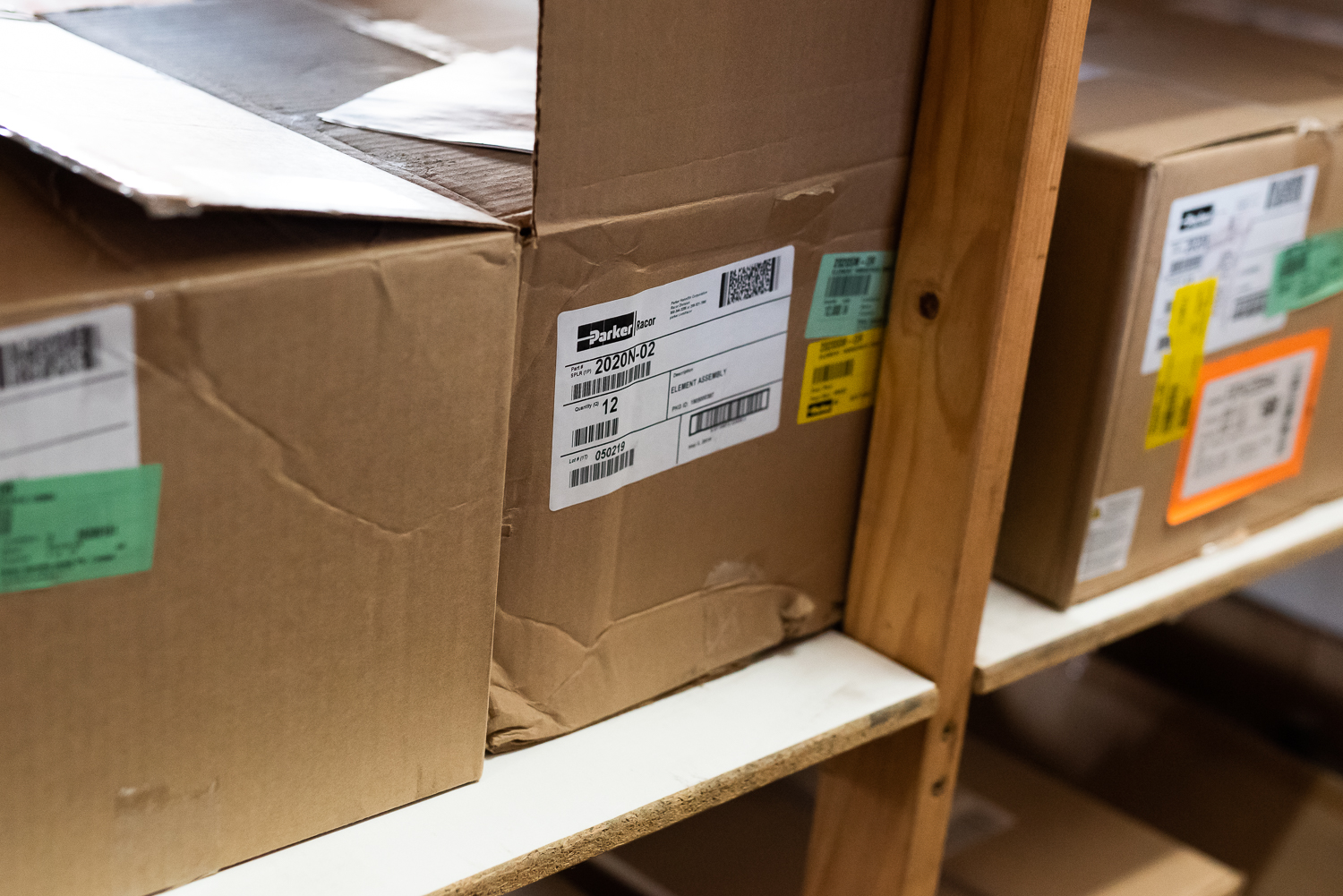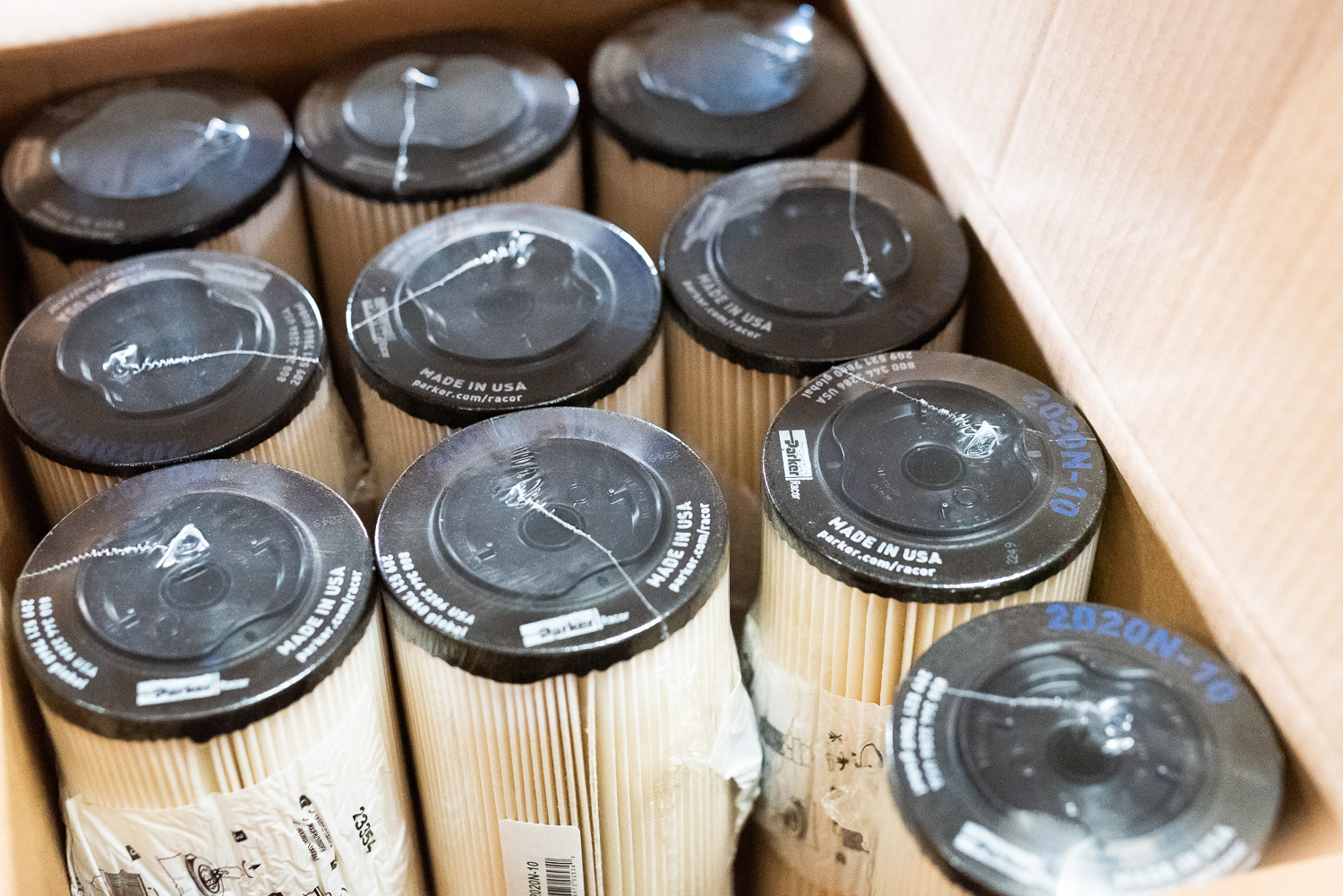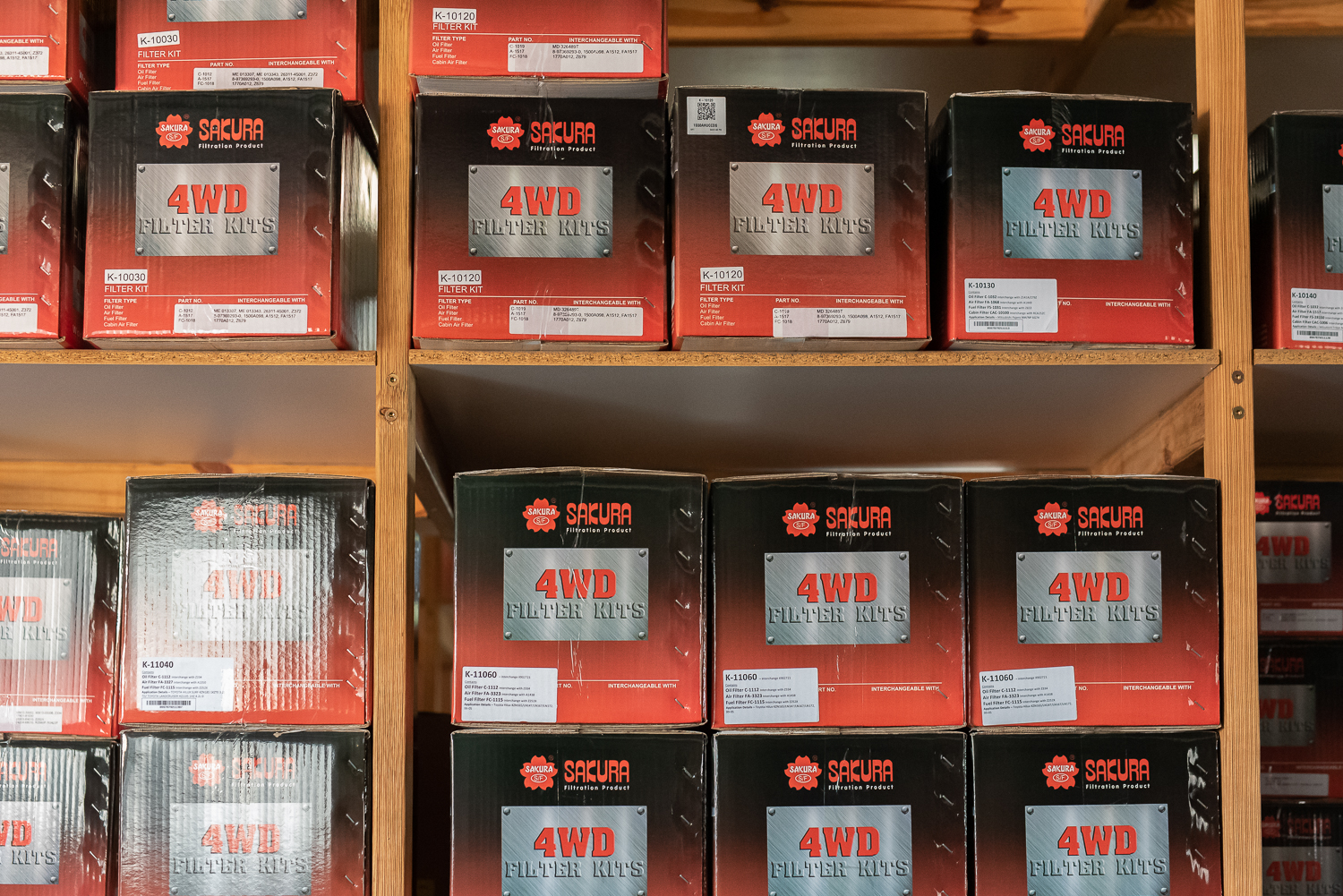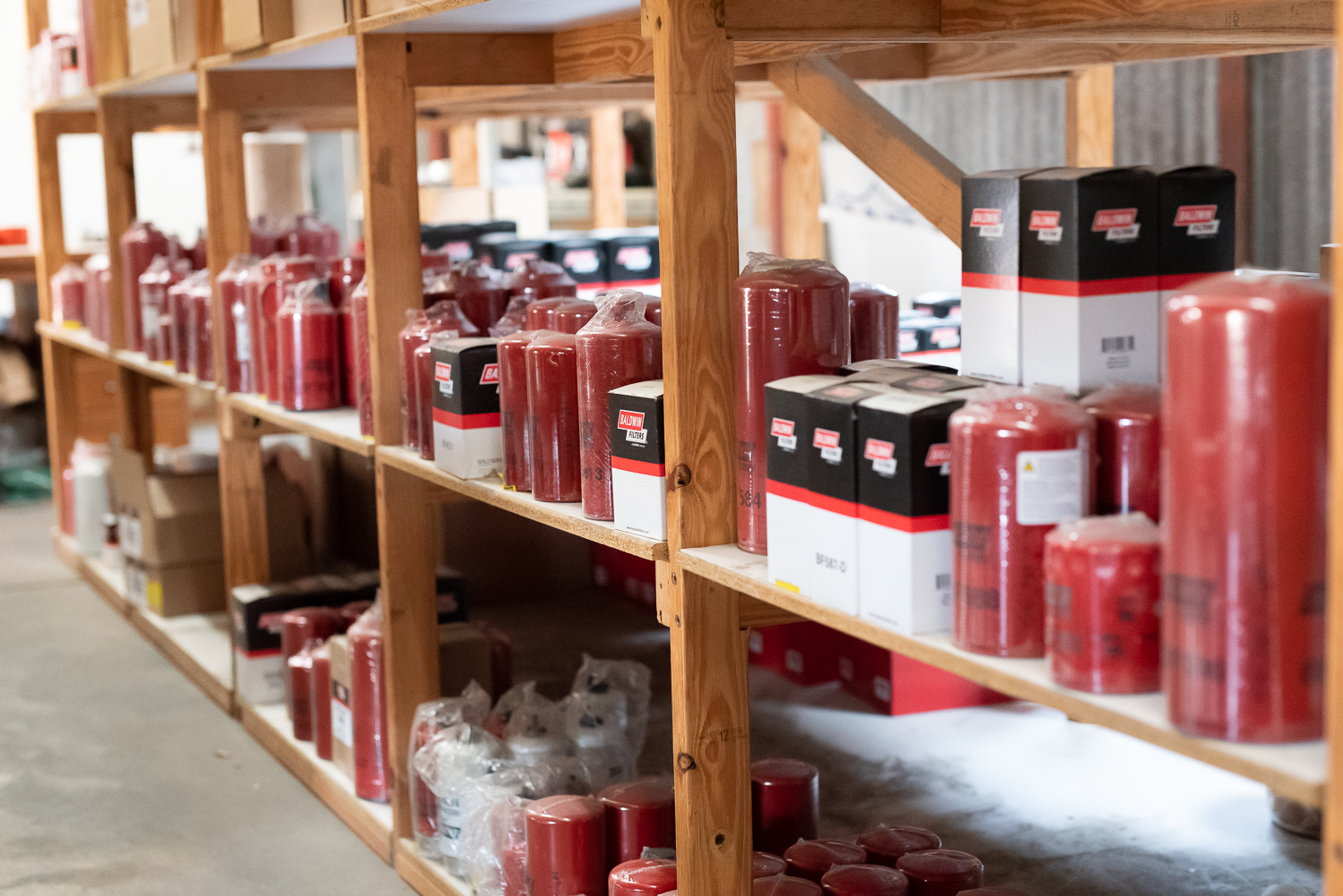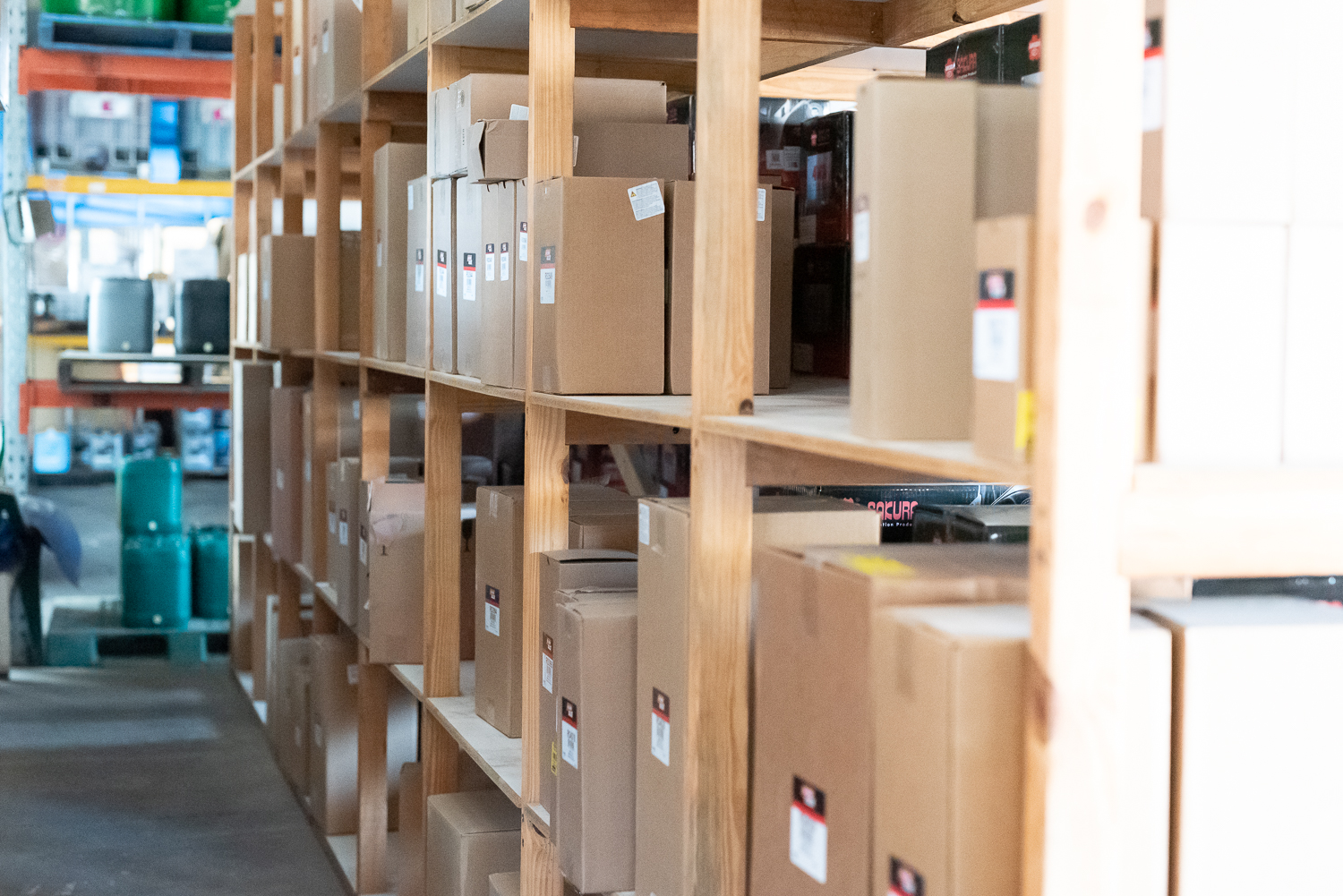 Offering exceptional pricing for all levels of user from mine sites, earthmoving companies and transport operations, through to small owner operators and farmers. Our one stop filtration shop can offer great discounts across the board when packaging our products together, simplifying your purchasing in the process saving you more time and money.
Performance Filters
FCP Solutions carry a range of performance filter upgrades from Unifilter. Unifilter deliver exceptional performance and efficiency by duplicating the world's best air filter – the human nose. Unifilters polyurethane foam combined with an oil treatment provides excellent air flow with it being 24% less restrictive than a paper air filter equivalent and dust retention to 4µm. An equivalent paper air filter element has an average dust retention rating of 30µm, this makes Unifilter the best air filtration element available in any automotive filter.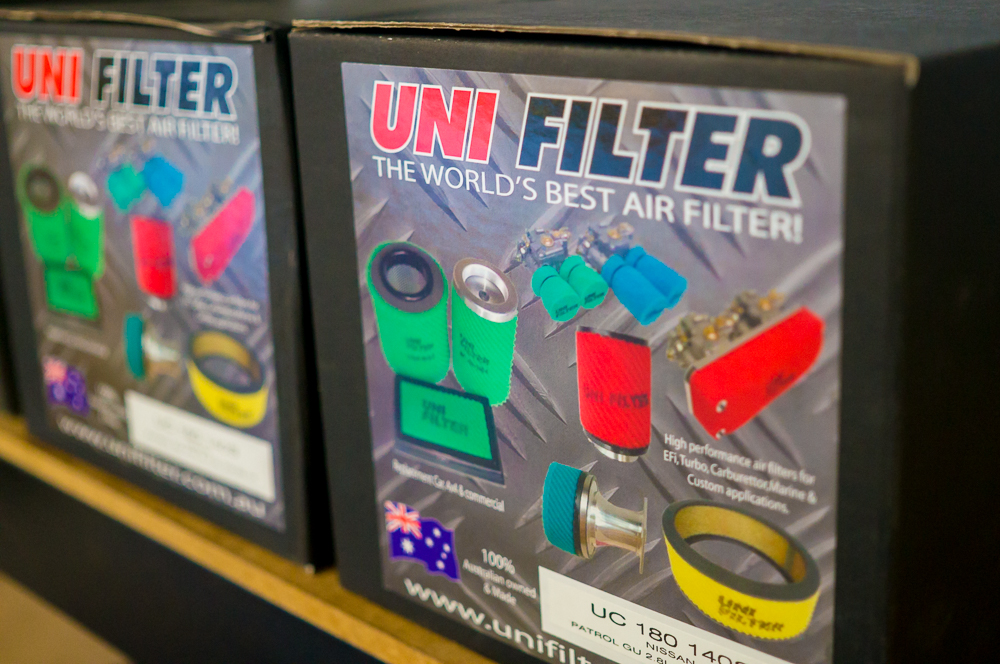 Unifilters can provide a vehicle with increased performance and fuel economy owing to more air being delivered to the vehicle. Unifilters have the ability to be cleaned an unlimited amount of times and a life cycle of 3 years, this makes Unifilter an exceptional value paper air filter replacement.
We also stock a massive range of the ever popular 4X4 snorkel pre filter's in both the ram head cover and internal "droopie" variety. These are a must have accessories when operating in dusting conditions. They can prevent up to 90% of dust reaching your factory filter, can be serviced and re-used and do not affect engine flow.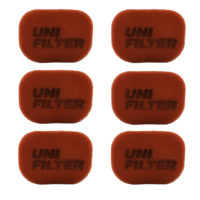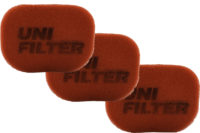 Unifilter deliver exceptional performance and efficiency by duplicating the world's best air filter – the human nose. Unifilters polyurethane foam combined with an oil treatment provides excellent air flow with it being 24% less restrictive than a paper air filter equivalent and dust retention to 4µm. An equivalent paper air filter element has an average dust retention rating of 30µm, this makes Unifilter the best air filtration element available in any automotive filter.
Filtration Components and Fittings
FCP Solutions offers a range of products from Donaldson for a variety applications to increase your air filter operation life, these include:
Air Cleaners
Pre-cleaners & Inlet Hoods
Rubber Adapters/Elbows
Filter Indicators
Mounting Bands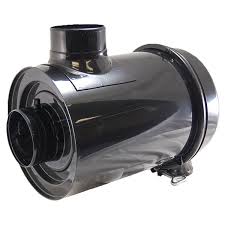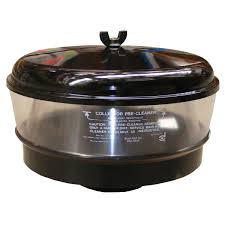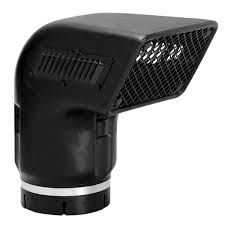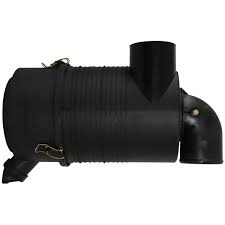 HVAC, Industrial and Commercial Filtration
FCP Solutions provide a range of quality clean air filter products for industrial and commercial air filtration applications from worldwide brands JAF and AAF.
We stock a range of HVAC pre filters and medium high efficiency filters which include V-pleat beverage board cardboard filters, pocketed bag filters and high efficiency multi-pocket bag filters.
Along with our stock range we have access to an extensive range of Air filter products, such as Pre-Filters, Medium High Efficiency Filter, HEPA Filters and ULPA Filter, Gas Phase Filter, Cleanroom Equipment, paint booth filters, grease trap filters,
This expansive product range covers a wide variety of applications which include:
Shopping centre air conditioning units
Hospital operating room air filtration (HEPA)
Gas turbine filtration for power stations
Commercial buildings
Resorts and Casinos
Commercial kitchens
and anywhere else industrial sized clean air solutions are required.
(pictures of products from JAF and AAF)
Common Rail Diesel Pre Filters
Here at FCP Solutions we stock a massive range of common rail diesel pre filter kits and accessories and catch can kits and parts from Flashlube and Direction Plus who use components from leading worldwide brands Fuel Manager and Mann and Hummels Pro Vent.
Todays latest generation common rail diesel engines face a raft of problems with regards to fuel cleanliness. At FCP Solutions we have the preventative solutions in stock to avoid costly premature failures. More than ever before, fuel quality and cleanliness is critical to the reliability of these highly advanced fuel injection systems as can be read here. This is especially important when filling from remote locations, drum fuel transfers and even local suppliers where the quality of the fuel cannot be guaranteed. Considering a very small, barely measurable amount of water can destroy a common rail injection system, common rail engines require extremely efficient filtration and often the factory filter alone is not enough. Flashlube and Direction Plus pre filter kits come with a fuel manager fuel water separator, these are seen as the market leader in common rail diesel engine protection and with injector and pump repairs costing upwards of $8000.00 and not covered under warranty, can you afford not to have a pre filter fitted.
Advantages of fitting a Common Rail Diesel Fuel Water Separator include
Efficient – 95% of water contaminants removed along with rust, scale, acids, dirt, rocks, paint chips etc
Customisable - Extra fitting options include primer pumps, electronic water in fuel indicators and more
Spill Free – Unique dry change element and easy drain valve on the bottom of the bowl, eliminates fuel spills protecting the environment.
Tool Free – Maintenance and replacement of these units could not be simpler with a quick change retaining ring
Recommended to be used as a 30 micron pre-filter to take the load off your final filter thus enabling the final to perform at maximum efficiency. (2 micron also available)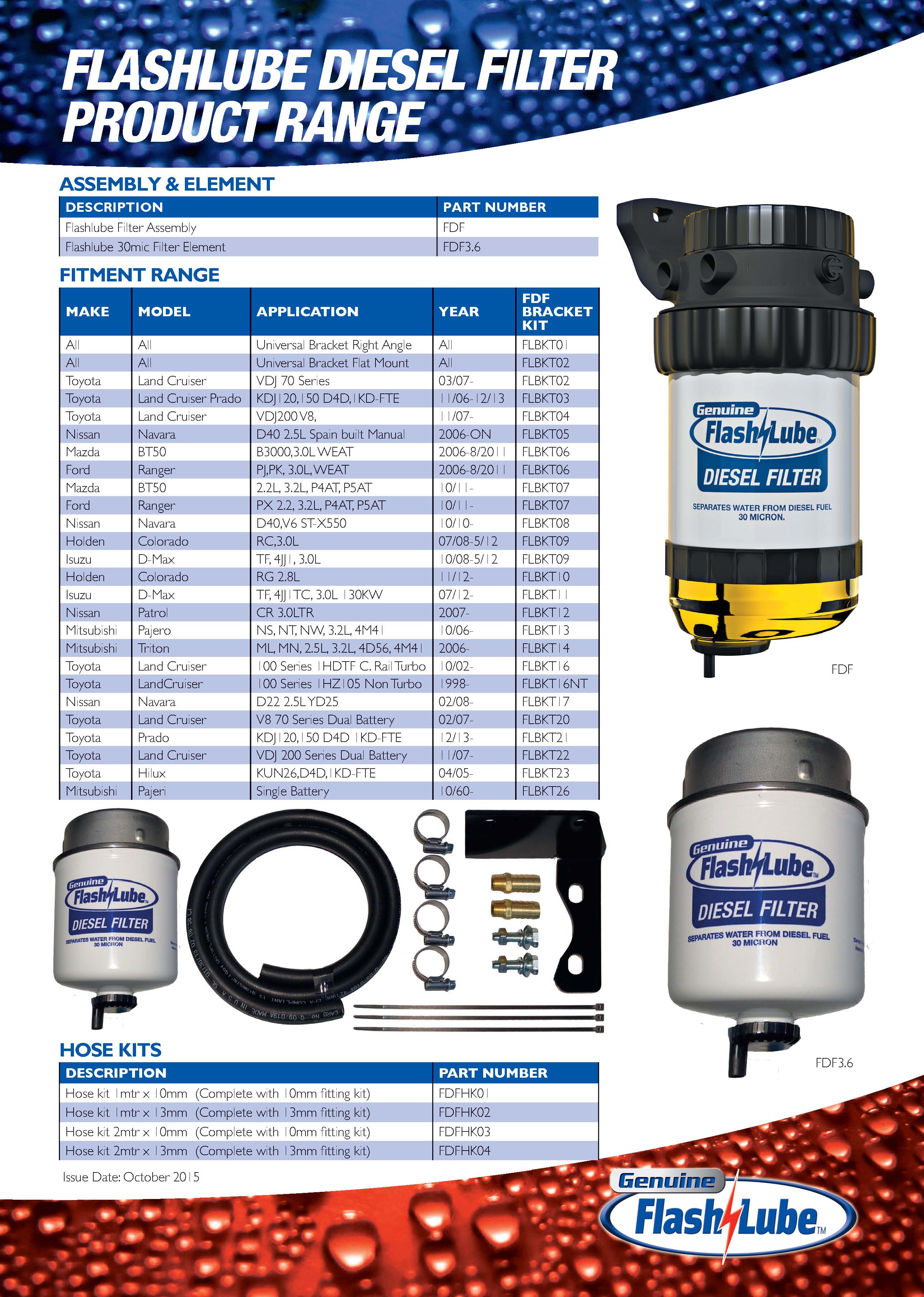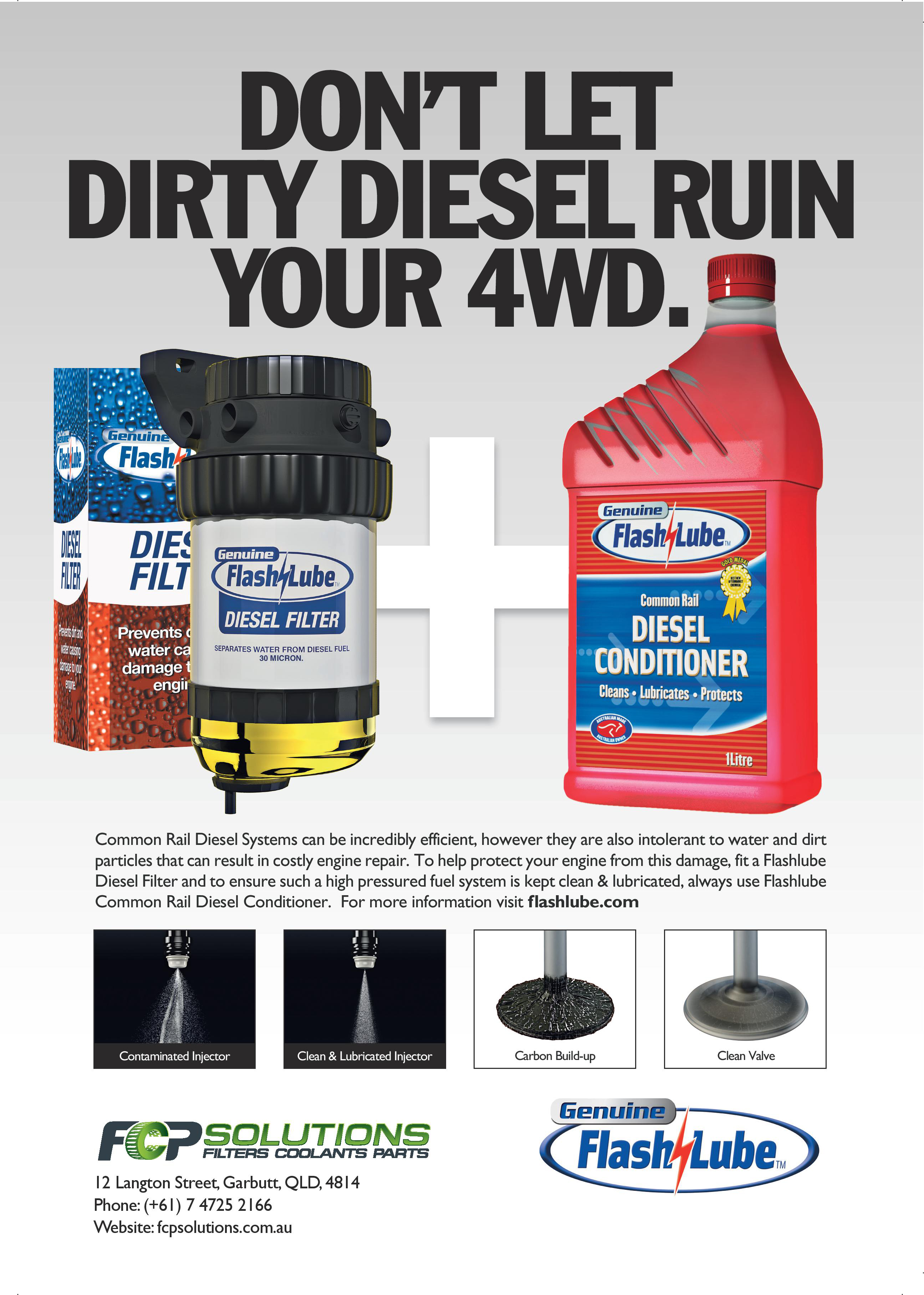 (pictures from old website and of Direction plus stuff)
Stand Alone or Complete Kits
We can provide the Flashlube fuel water separator filtration units by themselves which includes,
1x Head
1x Filter
1x Bowl
Complete fit kits are available for most late model common rail diesel makes and models, they contain absolutely everything you need to fit these units. Furthermore the brackets are designed to fit into the engine bay without having to drill 1 single hole.
Kits include:
1x Filter Assembly as described above
1x Fuel Hose
1x Bracket (Laser cut steel painted black to match other engine bay brackets, made to suit make and model vehicle engine bay)
1x Fitting Kit (Fuel Hose fittings, Bolts, Nuts, Hose Clamps etc)
1x Loctite Thread Sealant (Not Supplied elsewhere)
1x Detailed Fitting Instructions
Flashlube and Direction Plus pre-filter kits are a cheap insurance policy for your pumps and injectors and the only accessory you will fit to your vehicle that has the potential to save you thousands of dollars.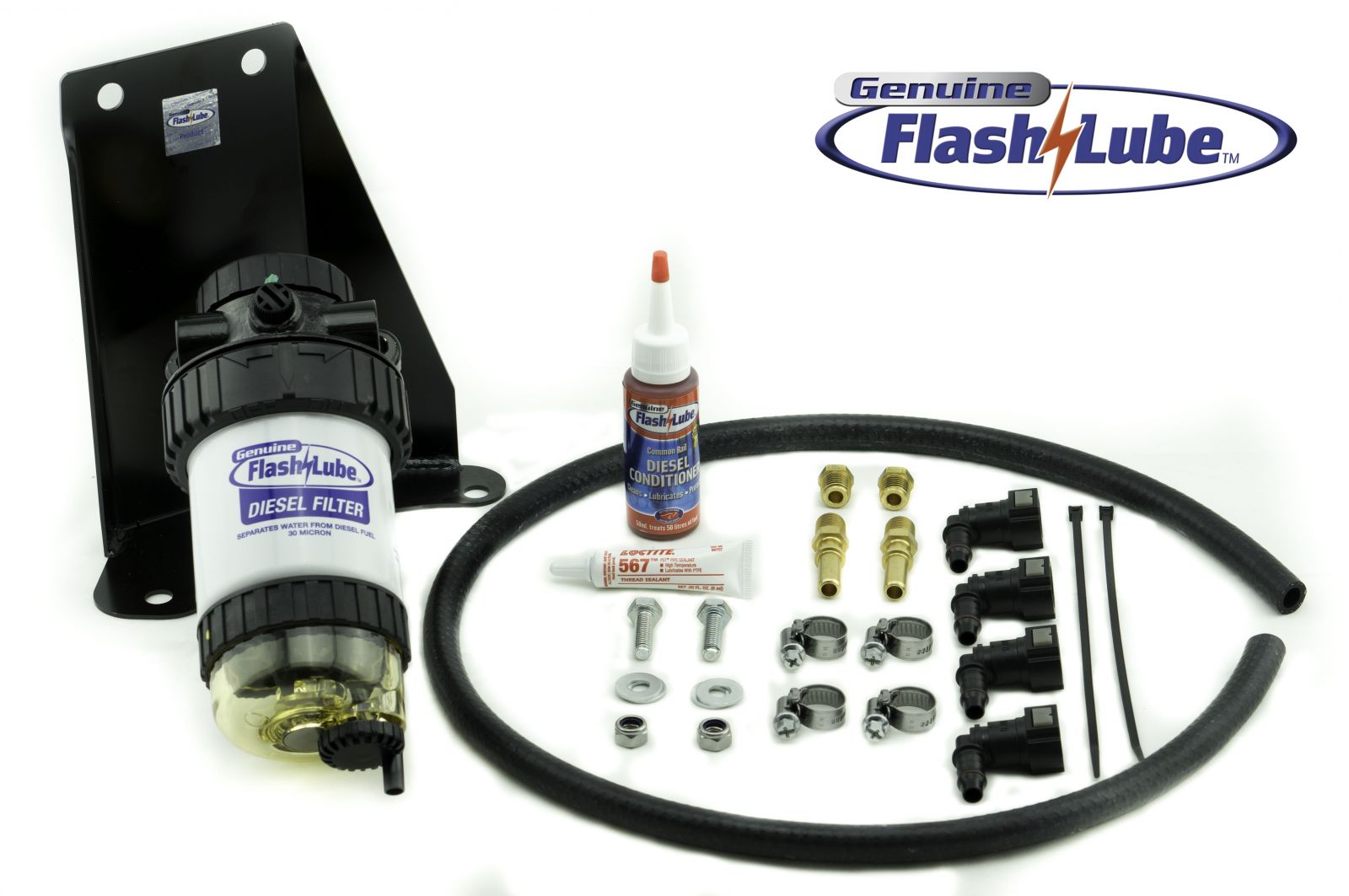 FCP Solutions supplies a large range of Mann and Hummel Provent Crankcase Ventilation Filters or Catch Cans as they are more widely known. Mann and Hummel Provent Catch Cans prevent carbon build up on exhaust gas recirculation systems (EGR) valves by filtering out oil mist. Environmental laws require modern diesel engines to be designed to ensure oil mist (blow by) is not released into the atmosphere but circulated into the combustion chamber. The by-product of such a design is that these gasses contain carbon and when mixed with oil mist they will stick to the walls around the EGR valve, inlet manifold, turbo bearings and intercooler. The results over time are a gradual loss of power, efficiency and possible engine damage. It can be a very costly exercise to get these components professionally cleaned but all this can be avoided by fitting a Mann and Hummel Provent Catch Can.
Mann and Hummel Provent Catch Cans prevent this build-up from occurring by safely filtering out the oil mist. They do this efficiently and safely with an oil separating element, a pressure control system and, depending on the model, an over pressure or a bypass valve. This provides your valuable investment with the protection it deserves.
Custom Kits
Save time and money with custom service kits from FCP Solutions. We can build service kits to your exact requirements for each and every piece of equipment within your organisation, whether that be a generator or grader. We can create kits catered to your exact service intervals and each and every part you would like in the kit, all with your own custom part number.
(pictures of custom kits)
Kitting Advantages
Creating custom kits within your organisation has many advantages especially the bigger the organisation gets. The advantages include:
Reduce time taken by staff ordering parts (this can be by ordering from various suppliers, coordinating the supply etc)
Accounts department have less line items to input on invoices and less to process
Reduce equipment downtime with the parts you need all in one box
Reduce staff handling errors by having to only grab the boxes for that service interval
Call or email today about getting custom kits made for your business!
Industrial Process Filtration & Comprerssed Air Filters
We can supply a massive range of industrial process filtration, hydraulic and compressed air filters for a wide variety of industries and applications. From pressure, return and suction filters, spin-on type, breathers, level gauges and a complete line of interchangeable filter elements from Filtrec, Baldwin and Parker.
We are able to help with either custom design filters, change of existing filters or replace your discontinued OEM filters. FCP Solutions can supply filtration for industries such as:
Food – Chocolate, confectionery, gels, etc.
Coatings – Paints, resins, inks, dyes, etc.
Chemicals – Pesticides, fungicides, etc.
Transport – Trains, Ferries, Buses, Truck and Cars, etc.
Environment – waste water, cooling liquids, etc.
Pharmaceuticals – Pharmaceutical liquids, etc.
High temperature applications – Cooking oils, resins, etc.
Mining – Coal, iron ore, etc.
(some product photos from Filtrec, Parker)
Catch Cans
Catch Can Kits and More
FCP Solutions can provide stand alone catch cans and multi fit kits for a variety of applications, or we also supply a comprehensive range of Catch Can kits to suit most popular makes and models. These kits contain absolutely everything you need to fit them in your vehicles often tight fitting engine bay. Some are designed to also house Flashlube and Fuel Manager commonrail diesel pre filters which makes for a nice and neat installation.
Kit Contents
Mann and Hummel Provent 200
Stainless steel bracket
All hose required and silicon adaptors
Hose clamps and drain valve
Comprehensive and detailed fitting instructions and Youtube Video Tutorials
(Pictures)
Our Suppliers Say
"No man but feels more of a man in the world if he have but a bit of ground that he can call his own. However small it is on the surface, it is four thousand miles deep; and that is a very handsome property."
HARRY SMITH • NEW HOME OWNER
"Many novice real estate investors soon quit the profession and invest. When you invest in real estate, you often see a side of humanity that stocks, bonds, mutual funds, and saving money shelter you from."
JOHN DOE • PROPERTY INVESTOR